If somebody asked me, who's on top of my #Best-Dressed-List … I would answer this question with my own name. And add that it doesn't really matter … "what" or if " I wear anything. But that's not the issue here.… I do not see any sense in fashion rankings or suchlike's. Most of the Best-Dressed-Lists do not entertain me in any way, shape or form."Fashion is an erratic phenomenon'' which defines itself constantly in its own nonfinite complexity while setting illimitable standards in its own way. Fashionista's like Velma Rossa, Bubu Ogisi or Nareasha Williams do not only deliver qualitative fashion inspiration's for an articulate Zeitgeist. But co-created those on an international level. People of African descent over here, represent an independent vibe, of a progressive generation which had never been there before. Diversity, complexity with an unapologetic sense for indefinite aesthethics.
We create idiosyncratic trends. Those free-spirited individuals do create an atmosphere in which, regardless of whether the papers are stacked or not, you'll always be amazed. I am always amazed, when I discover those sister's who are seriously #killinit with their (street) styles … and it is not even necessary to mention that they could answer every FashionQuestion, without saying a single #word.
Such as: Whats Your Name On Instagram:
So Here We Go:
4 Blackfashionista's Slaying That Instagram-Game
CEO of FABEAU TRENDS, founder of @blogger_appartment and international business administration student, Lori Afia is born and based in Berlin and in her early twenties.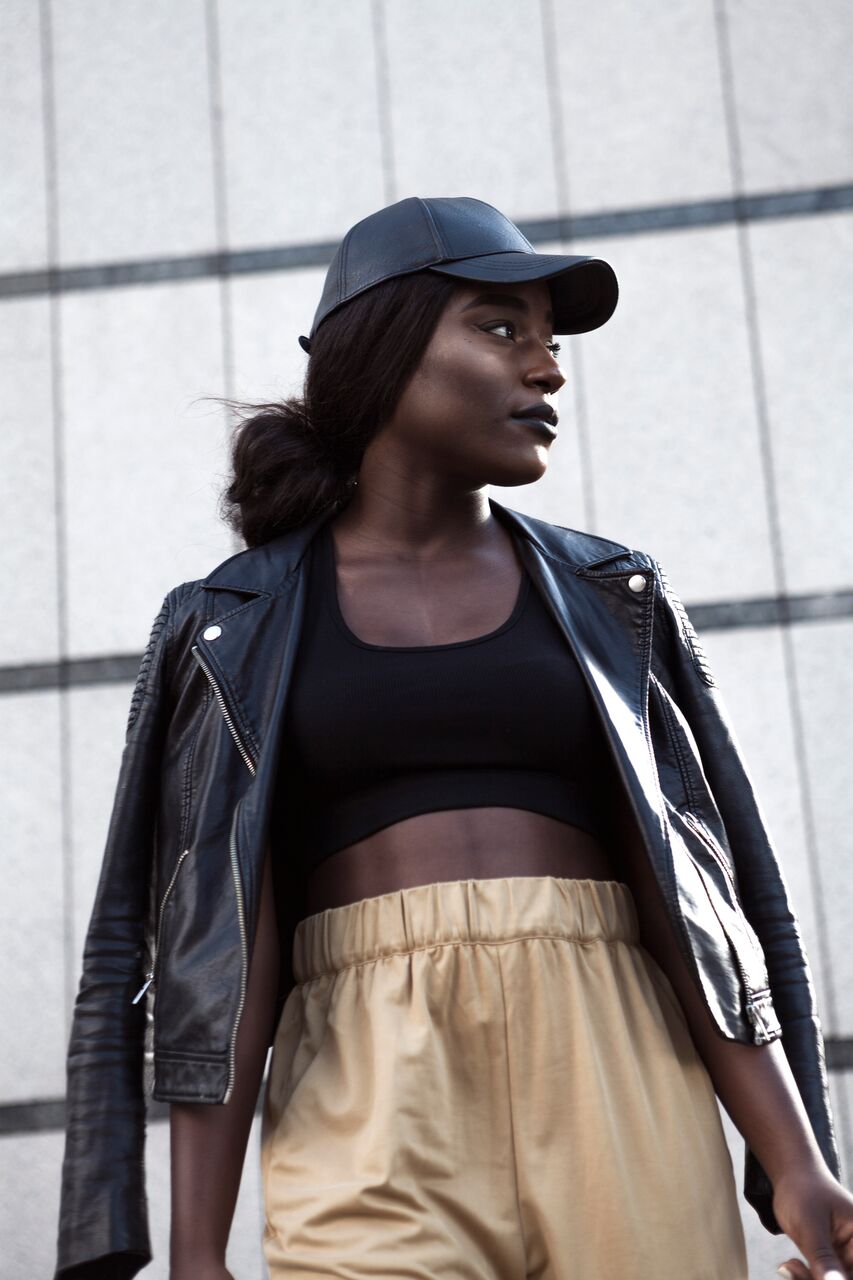 What's Your Name?
It's Lori Afia (Afia for Friday born in the Akan names).
What's Your Sign?
I'm an Aries.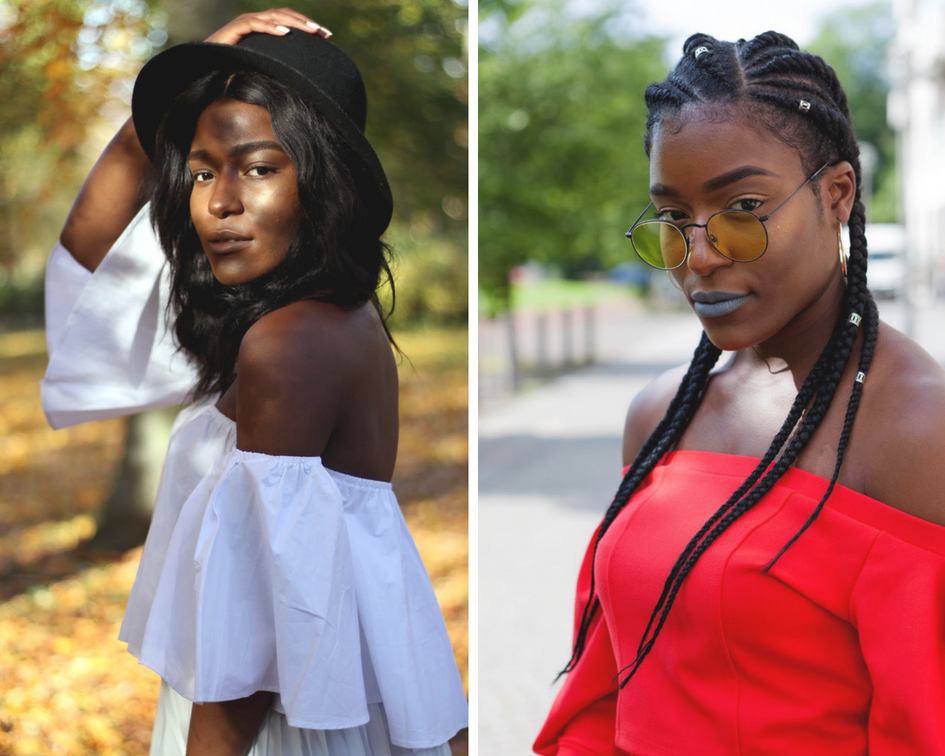 What's Your Tribe?
Afro-German with roots in Ghana.
Where Are You Living Now?
Currently, switching between Berlin and Frankfurt (Oder) for uni purposes.
Tell Us What You Do And Why?
I'm a personal style blogger or what you would call an "influencer" today. The reason of me being a blogger is basically because I love fashion and everything related. I express myself through fashion and being a blogger enables the opportunity to do so while inspiring others.
Are You Into Other Genres Of Art?
Loving African art, prints & fashion. Photography is also one of my hobbies.
How Would You Define Passion?
Passion to me is a feeling of home and creativity while being true to yourself doing whatever.
Name Us Two FashionIcons – Present & Past?
Solange Knowles & babygirl Aaliyah.
Favorite Places Or Onlineshops To Shop?
Zara, ASOS, Monki, H&M you name it.
How Would You Describe Your Personal FashionStyle?
Urban & monochrome-ish vibes with few pop of colors, sometimes romantic too but mainly streetstyle.
Where, What Or Who Does Your Inspiration Come From?
I do get some inspo from other influencers myself, also from celebrities. Let me name a few: Patricia Bright, Asiyami Gold, Zendaya, Rihanna, Shay Mitchell …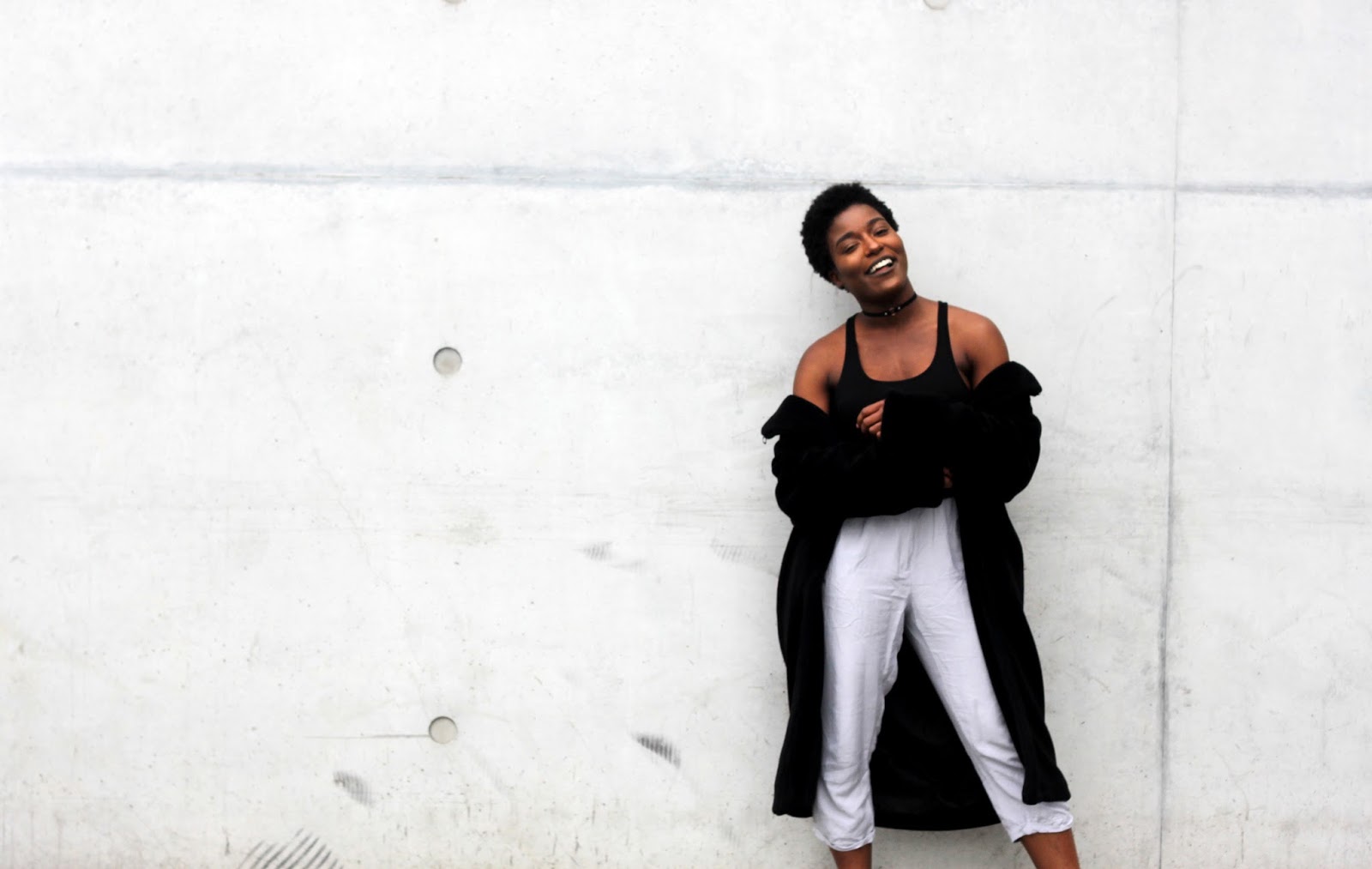 What Keeps You Motivated?
My passion for fashion I would say & my ambitionated self to become someone in life, making my family proud is a big thing too.
Yoga, Workout Or Both?
Well, to be completely honest, I'm not the fittest person haha! I may look like it but I've been fitter in the past doing all kinds of ball sports and even athletics, which I really was good at once! Blame the body part on good genes I guess haha.. But if I get to choose I would go for a workout. Setting the goal to hit the gym again soon though!
Current Music Playlist?
Listen to it at this very moment lol .. a mix of Jhené Aiko and Aaliyah. Also been loving the Black Panther playlist.
African Dish You Want Not To Live Without?
One is very difficult to choose since I am dying for some good Ghanaian food. But if it would really come down to it I couldn't say goodbye to fried yam with pepper stew & fried fish.
How Do You Define Freedom?
Doing what makes ME happy!