Ode is one of the designer who is going to present her collection at the docklandFASHIONparty on Thursday October 1st in Hamburg. The music & fashion party will take place at IndoChine (Hamburg, Germany) and doors will be open at 6pm. The organizers, Diaspora Events Germany are ready to host the event of the year. YOU BETTER BE THERE !
Ode is of Ghana decent and based in Berlin (Germany). She can't wait to showcases her African inspired collection at the docklandFASHIONparty in Hamburg. We caught up with her over email to discuss what inspires her to become a designer and much more! docklandFASHIONparty, 1st of October, IndoChine (Hamburg, Germany)
Interview with Ode – Urban Tribe Berlin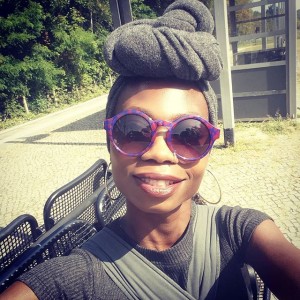 Frolicious: The docklandfashionParty will take place on the 01st of October 2015 and you will be there showing your collection. Are you excited?
Ode: I'm really excited to be part of this event that showcases African inspired fashion for the first time. I love these events. You will see high-end fashion and listen to great music. Diaspora Events Germany did a great job to putting everything together. I am looking forward to meet everyone. This event is going to be great. You should not miss it.
Frolicious: Please tell us a bit about yourself. How did you become a designer?
Ode: Fashion has always been a hobby of mine. My parents are from Ghana and as a child I was surrounded by tailors. I was able to observed their work almost every day. As a teenager I learn sewing and started to design my own outfits. After the birth of my first daughter Maleika I had this strong drive to start my own business – Maleika Designs – which I did together with Rosemary Dede.We focused on wax prints. It went quit well. In 2014 I was ready to start my own solo project. So I created Urban Tribe Berlin. The style differs a lot from Maleika Designs.
Frolicious: How would you describe your latest collection of Urban Tribe Berlin? Why did you decide to produce limited editions?
Ode: The last collection is about boxy cuts. The style is sexy, sporty and cool. I am not mass producing anymore. I am focusing more on details and on a smaller collection. I want people to feel unique while wearing Urban Tribe Berlin. Everything is handmade with love. Urban Tribe Berlin stands for beautiful, timeless and high quality fashion. My designs are my own inspirations and creations – from conception to the finished product. I love what I am doing.
Frolicious: Do you think that there is a movement regarding African fashion at the moment?
Ode: Blackness is a huge topic in the fashion industry. Today, many designers are getting inspired by African cultures. African designs are trendy, you can find them in the collections of ZARA or MANGO, it's almost everywhere. African inspired fashion has become mainstream. It is interesting that most of the consumers don't know anything about African fashion although the prints have their own history.
Frolicious: Urban Tribe Berlin is your second label. What is the biggest lesson that you have learned since you started?
Ode: The biggest lesson I have learned is that everything I have created has been copied by someone else. On the one hand it is a compliment but on the other hand it is bad for my business. There is no protection of intellectual property rights for small designers without a huge corporate budgets behind them.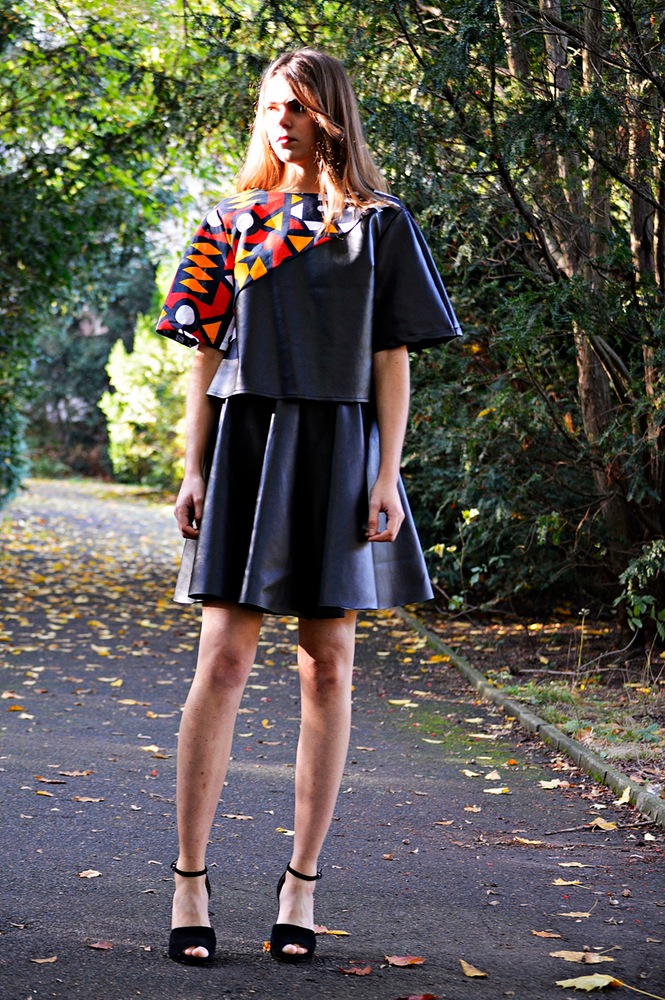 Frolicious: Why is it important to have such an event in Hamburg (Germany)?
Ode: Hamburg is one of my favourite cities in Germany. It's Germany's gate to the world. I love the people there. They are really open minded and style-conscious.
Frolicious: Any last words?
Ode: I am looking forward to the docklandFASHIONparty and to meet you all there.
More information:
Shop: http://urbantribeberlin.bigcartel.com/products
Facebook: https://www.facebook.com/urbantribeberlin
Instagram: https://instagram.com/urbantribeberlin/
docklandFASHIONparty
presented by Diaspora Events Germany
1st October 2015 IndoChine (Hamburg, Germany)