I spent my childhood playing with Barbies. I was collecting them all. I had some with blond hair and a few with dark hair. I remember cutting their hair off to make them look differently. Barbie used to be super thin, wasp-waisted and long-legged. She never looked anything like me. She never had dark skin, kinky hair or was short and/or curvy. Instead, she had a great body, super long blond hair and a perfect smile. At almost 60 years old, Barbie has received a huge makeover. As Mattle Inc. saw a drop in sales in the last years they have developed some new Barbies. Have you already seen the new Barbie Fashionista Dolls?
I was super happy when Mattel Inc., announced the release of the new Barbie Fashionista Dolls with new looks and shapes.  Barbie now comes in 4 body types, with 7 skin tones, 22 eye colors and 24 hairstyles. She is curvy, petite, and tall. This change was long overdue and a step in the right direction for self-acceptance for little girls. Do they look like real women? In my opinion, they don't however they are diverse.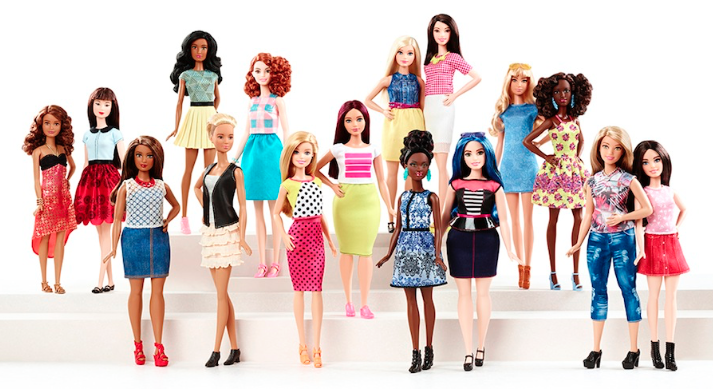 Mattel has spent 2 years developing  the new Barbie Fashionista Dolls. The aim was to create something that looks a little more realistic for young girls. Now, the stereotypical blonde cheerleader Barbie has taller, shorter and curvier friends.
New Barbie Fashionista Dolls
The new curvy Barbie has more believable body proportions, but she still doesn't cover plus-size across the board. She still has that hourglass mold, a flat stomach and wide hips. It would have been great to have realistic curves. Don't get me wrong, I like the new Barbie Fashionista Dolls, however, I can't wait to see more different shapes.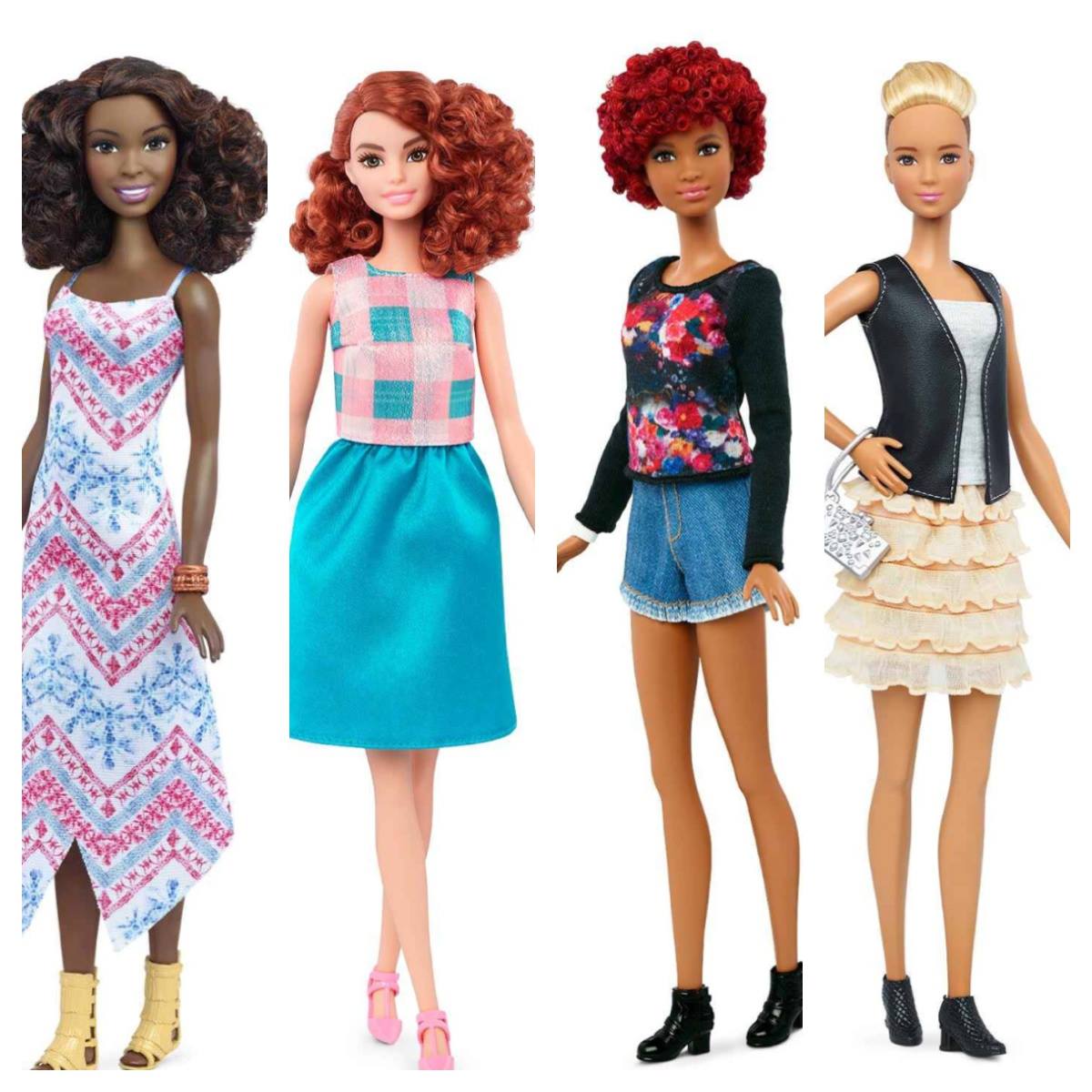 The new tall Barbie has long legs and obviously more arm muscles. I love the different hairstyles and also the different hair colors.
This petite Barbie comes with a cute hairstyle and big colorful earrings. I like the dress and also the shoe style on her.
As Izabella Zaydenberg (elitedaily.com) said these new Fashionista Barbies Dolls are forcing us to comment on children's body weight. While this could promote a healthy, active lifestyle, it is also forcing us to start grouping children together by stature and shape.
I think it's great that there are more Barbie options for kids. To be honest, I don't believe that body type of a slim Barbie will have an impact on the number of girls with eating disorders. However, I believe that fashion magazines showing most of the time only slim models have more impact on people.
What do you think about the new Barbie Dolls? Did you play with Barbie as a kid? Did the body influence you in any away?
Leave a comment – Share this article with anyone you think will get value from it.
Share you thoughts and questions. Subscribe to our newsletter and get access to our free ebook library.