"The whole afro, melanin, pro Africa Art thing is a trend"
Ike Slimster, a photographer, graphic designer, producer, videographer and more, an artist, in every sense of the word. He is one of the most talented artist I have ever seen. I am truly happy that he has taken some time to talk with us about his work and what inspires
Frolicious: Please introduce yourself.
Ike Slimster: My name is Ike….,Slimsters the nickname, put them together, you get Ike Slimster. Born and raised in Nigeria, Igbo and Yoruba descent, cliche I know but art was always there, I learnt by having a photographic memory, see a technique I liked, worked around it, just to be sure I knew it, like collecting pokemon badges lol, but I've been in America for about eight years now.., had a knack for computers so I used them to the fullest, google, torrent, app testing was my hobby and long story short gifted me with the skill to do graphic design and produce music. there are pretty cool plot twists and inbetweeners but this is the simplest way to introduce you to me really.
Frolicious: How did you start?
Ike Slimster: I worked hard before I even knew saying "I work hard" was cool and I worked hard before I even knew I was working for something besides school, all  I have ever done is this, art in all mediums, be it music, painting, food, graphics, its all I've ever done inorder for me not to take things that life hit me with personally, I just used the anger, the pain, the joy to respond in colors or sounds or words. sort of like being an introverted hyper analytical creature and now….people now like my work, reblog it or even buy it, I always thought and still think I am never ready.
Frolicious: What inspires you?
Ike Slimster: Which brings us to inspiration…..like I said…my emotions or perceptions, someone once said I seem emotionally detached, sort of distant to life and I could only smile rather than try to convince otherwise because I know how my mind works and I'm usually more mentally nd emotionally invested than most people are, because thats where I get the fuel.., feelings, I just don't know how to pay attention to the details of people and people at the same time.
Frolicious: People are intested in different African inspired things like Art. Do you thinkg it is just a trend?
Ike Slimster: Definitely…, the whole afro, melanin, pro Africa Art thing is a trend, I'm not knocking it, DO YOU, but I try to remain independent and slightly apart…..WHY?? Because that's not all I'm about, I grew up in AFRICA, the ugly and beautiful reality of it, but not in this over sensationalized and vanitized version of it, it's cool but ankh symbols, shea butter and soul music isn't all I'm about, I like sigur ros and oasis and…cold war kids, all brands I can't really share with people who are so into this trend because well it's not as trendy, so if I completely joined this Afro power, black, goddess art trend, I'd be selling myself out, things like this get oversaturated and cheesy TO ME, sorry tumblr heads but I'm into everything in moderation. Balance. I'm as random as my art is…..can't really decide if I want to confirm to any style. But YESS…trend lol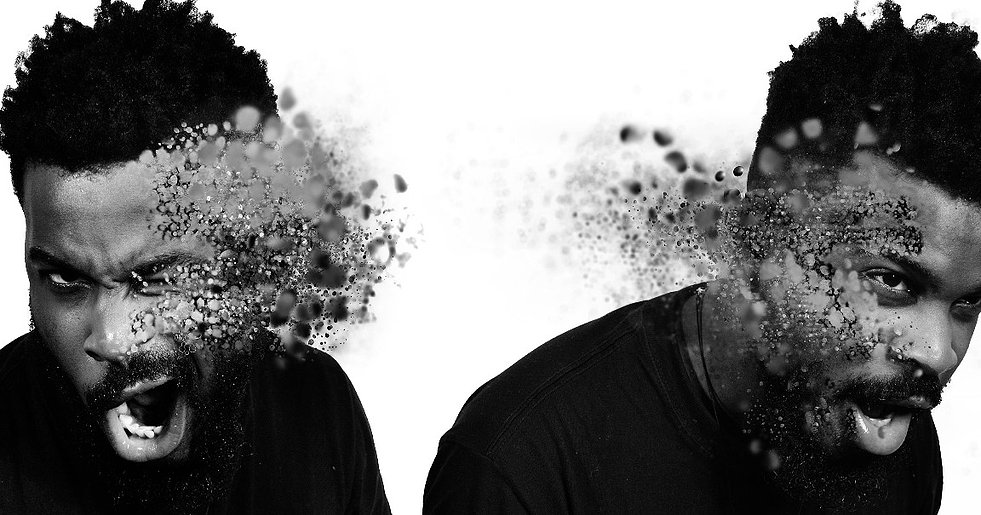 More information
Explore Ike Slimster here
Instagram: https://instagram.com/IKESLIMSTER/
Twitter: https://twitter.com/ikeslimster
Tumbrl: http://ikeslimster.tumblr.com/