Summer is here and it's time for some cute summer protective hairstyles ideas. These hairstyles are perfect for people who live in humid climates or if your hair gets frizzy the second you step outside. I love tucking my hair away during summer time. There are a lot of amazing different protective  hairstyles you can wear to protect your ends. Here are 8 cute inspirations for you to try throughout this summer.
8 Summer Protective Hairstyles
1. Braided Updo
If you have box braids, make them into bigger braids, and then pile them up for the cutest style that works for any occasion.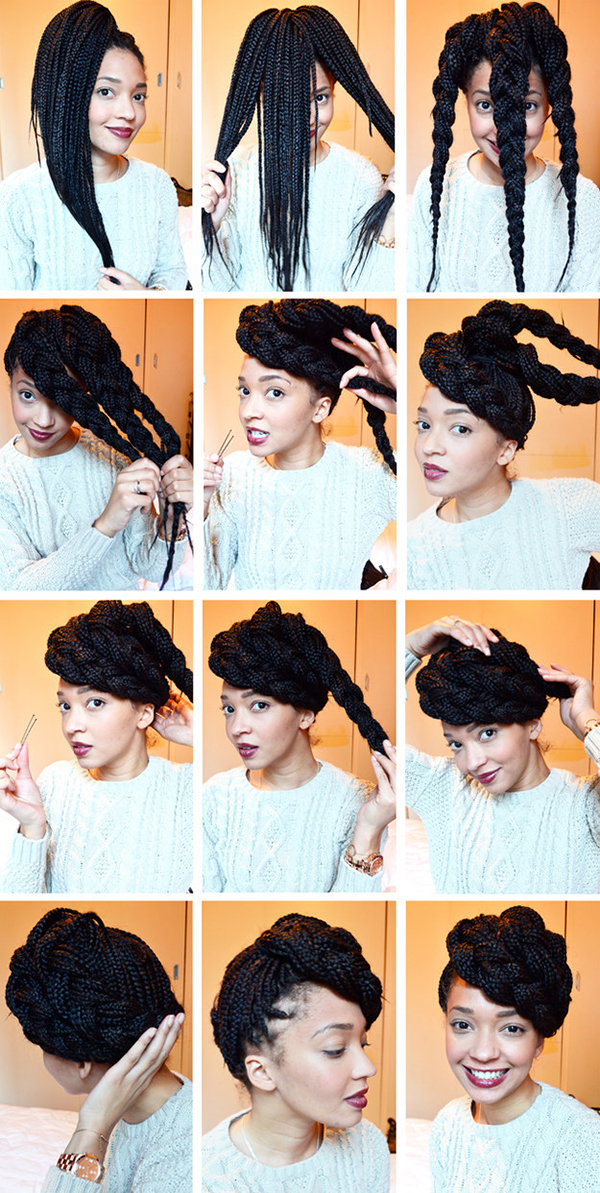 2. Big Twists Updo
This cute hairstyle requires a bit more skills and clear parting. The key about this updo is to hide and tuck the ends away. I would suggest to do this on stretched hair. You can weare this updo to a formal event.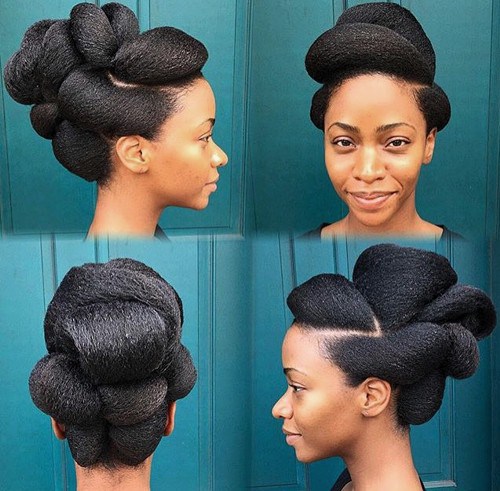 3. Twisted Updo
This twisted updo is a beautiful summer protective hairstyle. If you lack length put in marley hair to create braids to pull off this look. Use a flower piece to complete this pretty summer look. Wear this classy updo to a formal event like a wedding or just to hangout with your curlfriends.

4. Rope Braided Updo
This braided updo is one of the cutest summer protective hairstyle. It is a perfect style for medium length. You need gel and a toothbrush to lay your baby hair down. Furthermore, you need some bobby pins to hold the braid. Rope braid around your head, incorporating more strands into your braid as you go.
5. Box braids Updo
Use two large pieces of your braids and spin both around each other. Bobby pins will help you to keep the height. This look is super easy to achieve.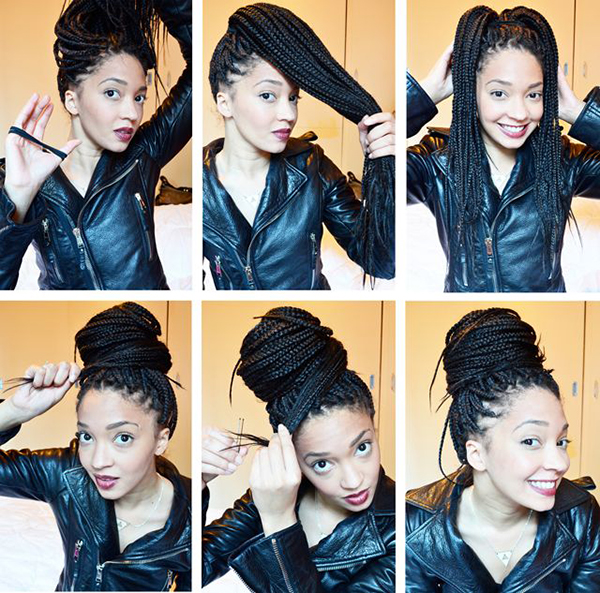 6.  Braided Bun
I love this hairstyle. It unique and classy. This look will highlight your face like cheekbones, lips, eyes and much more. It is so stunning and easy to do.
7. Messy Protective Summer Hairstyle
This low messy hair bun is super cute and easy to achieve. You can combine it with a hair accessory for a fierce look. Just tuck your ends of the back away and you are ready to go.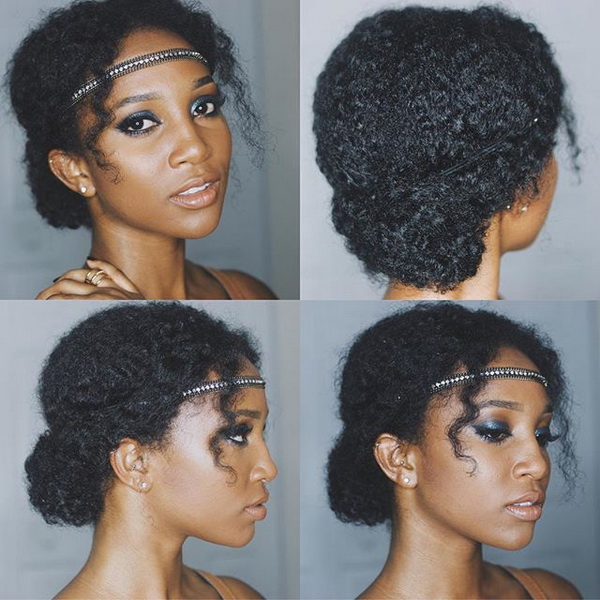 8. Cute Headwrap Bun
This is a super cute protective hairstyle. It works best on stretched hair and with a headwrap. Just leave the front portion out of the wrap and tuck the ends under. The back of your hair is a bun.
I hope these images gave you some inspirations to rock some of the summer protective hairstyles. Here are 8 tips how you should protect your hair during summertime.
Moisturize your hair as often as needed to avoid breakage.
Seal the moisturizer in your hair. Use jojoba oil, castor oil or almond oils.
Trim your hair regularly to get rid of split ends.
Keep your scalp and your hair clean. Clarify every now and then. I use "Come Clean" by Kinky Curly.
Embrace shrinkage and accept that our hair has a tendency to tightly curl.
Don't forget to drink enough water.
Use a conditioner after every shampoo session.
Don't forget the leave in conditioner after washing your hair.
Please Pin This: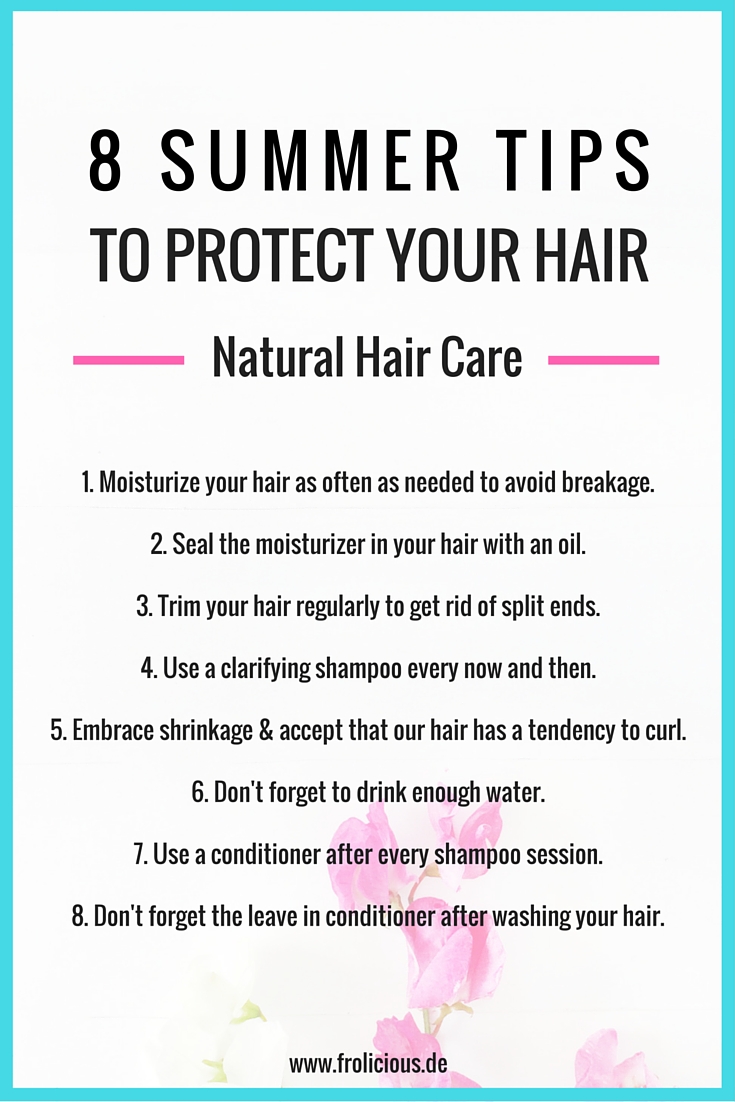 //
One of these gorgeous hairstyles is waiting for you. Enjoy and embrace your hair during this summer. Even on bad hair days just try one of these protective summer hairstyles.
What is your favourite summer hairstyle? How do you protective your hair? Any tips?
Leave your comments below. I would love to read your points of view. Use your Facebook account or Disqus to comment below.
Feature Image Source