It's no secret that finding a good nude lipstick for dark skin is frustrating. Especially for those of us with darker skin, the struggle to find a shade that matches our skin tone is often limited to variation of beige. In today's post I would like to introduce you to a brand, that knows how to make nude lipstick for dark skin.
Nude Lipstick For Dark Skin by Mented Cosmetics
Offering a line of nude lipstick for dark skin in 6 shades that cater to varying undertones, Mented (short for pigmented) could be the answer to your "not matching my skin tone" lipstick woes. The new make up line for women of color was founded by KJ Miller and Amanda E. Johnson in September 2015. The two friends and former Harvard Business School classmates are flipping the script on beauty norms, by unapologetically placing women of color at the forefront.
As consumers and beauty enthusiasts themselves, Miller and Johnson were often disappointed with the limited beauty options and shades for darker skin tones. "I spent the better half of my twenties looking for the perfect nude lip color, and no one could help me." explains Johnson, "One day Amanda and I started talking about our failed attempts to find the perfect lip color… and we realized, it shouldn't be this hard."
Miller and Johnson were tired of the pink and peach colors which are on the market. Deciding to address the problem by first providing a solution for themselves, the idea morphed into a collection of six nude lipsticks for dark skin. Mented Cosmetics has developed great blends of browns, pinks and reds that were created to perfectly compliment our skin tone. The brand believes that when it comes to beauty, no one deserves to be an afterthought.
Why You Should Try Mented Cosmetics?
"What sets Mented apart," says Miller, "is our focus on creating everyday looks. Many of the new lines targeting women of color are offering more of the bold, in-your-face colors that look great on us, but don't necessarily work day in and day out. At Mented we want women of every hue to be able to achieve the clean, natural look, which celebrates – and does not conceal – our true beauty." Miller and Johnson are planing to release highlighters, blush, and foundation by the end of 2018.
The Shades:
The range of the tones are from pinkish to chocolate brown shades. Each lipstick retails for $16.50. Shades comes in names like "Dark Night", "Dope Taupe", "Foxy Brown", "Mented #5", "Pretty in Pink" and "Nude La La".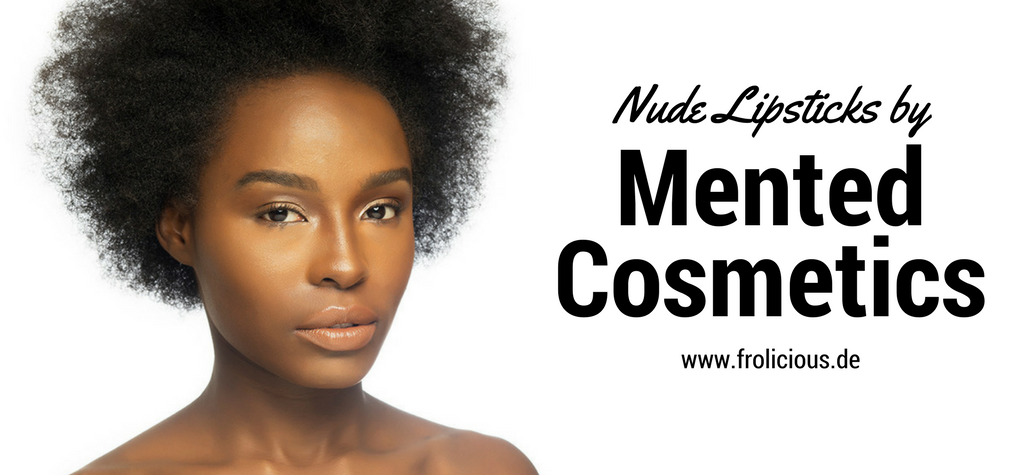 ///
Have you already tried one of these lipshades?
If you have any questions or feedback please don't be shy. Just comment below. Please share this post to support a black-owned cosmetic company.
For more information:
Website, Twitter, Facebook, Instagram