So you want to start a natural hair blog to share your experience and knowledge? But you can't find the starting point as there is so much info out there on the web. I used to be at the same point like you are now: a blogging newbie. I had the same problems and did not know where to begin. 4 years later I know much more although I am not a Guru, I would like to share some basics with you. These 9 tips to start a natural hair blog will help you to create something awesome. This page contains affiliate links which means I may earn a commission if you use them.
Tips to start a natural hair blog
1. Natural hair is your passion.
Think about topics you would like to write about. Interesting topics will help you to bring readers to your natural hair blog. Do you want to blog about natural hair in general or do you want to write about DIY recipes, natural hairstyles, natural hair education, natural hair product reviews? You see the list and possibilities are endless. Write what speaks to you.
2. Choose a blog name
This step is by far the hardest in the process, but you can't move forward without a blog name. Take your time and give this some thought. It is your brand that can become your business, it is your identity. Think about the long term when deciding on your natural hair blog name. Share your ideas with some close friends to get their opinions. Before purchasing your domain name check if your potential brand name is available as a domain. I chose the brand name Frolicious because it had the word "Fro" which comes from "Afro" and "Licious" which comes from "delicious". My mission was to help other women to take care of their Frolicious hair. Go ahead and purchase your domain if you have made your decision and you know it is available.
3. Hosting
I would recommend you to choose Bluehost. It is affordable and easy to use. In addition to this, it offers you a free domain for just $3.95 a month which is a great deal! Furthermore, you can install WordPress with only one click. I chose all-inkl.de a German hosting provider and my monthly fee is 7 Euro. The great thing about all-inkl.de is you can try it for 3 months without paying anything.
4. Choose a blogging platform and a theme
You can go the free route and use the following platforms: Blogger, wordpress.org or Tumblr. These platforms are great, but they come with some limitations. Income being one – wordpress.org does not allow you to make an income. Another issue is that you don't own your blog. On a free blog, your blog's website will look like this:
yourblog.wordpress.com
yourblog.blogspot.com
yourblog.tumblr.com
I chose to go with Word.Press. Why?
The set-up was super easy.
There are tons of free themes and layouts you can start with.
The support forum is great in case if you get stuck.
There are so many features (plugins) which will make your content look great.
There are many great blog themes out there. My bought mine via Envato Market and I am super satisfied with the service. You can also visit elegantthemes.com for themes. If you are looking for a German provider visit Elma Studio.
5. Write your content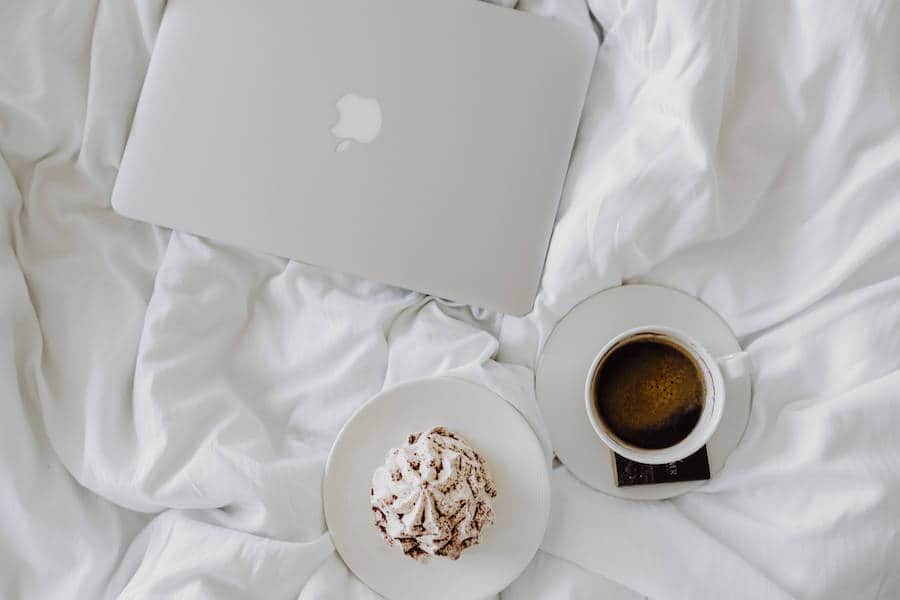 Now you need to create quality content. Use segments and images to break up your posts. This is what will drive people to your natural hair blog. Make the readers want to keep reading and coming back for more. However, stay true to yourself. Especially if you are doing product reviews which is a huge part of natural hair blogs. If you are reaching out to a hair company know your value. You don't have to accept everything. Use your voice to explain your value. Be honest with yourself and your readers if you are reviewing products.
6. Be Social
You will need social media accounts for your blog. You can find my blog on Pinterest, Instagram, Twitter, tumblr and Facebook. Share your content. A plugin that I highly recommend is Sumo. They offer some free tools which are great to start with.
You should also invite guest bloggers on your blog. This is a great way to reach different audiences that might not typically come to your natural hair blog. In addition to this, you can also submit your articles to other natural hair pages like BlackGirlLongHair.com, CurlyNikki.com, NaturallyCurly.com and Frolicious. Comment on other natural hair pages and be also social while you are offline. Go to natural hair events in your city.
7. Monetize your natural hair blog
The best thing to do is to sign up for Google Adsense. Another great way to monetize your blog is to have ads on your blog or to have affiliate links for hair companies where you will get a percentage from all sales that are directed from your blog. You can also sell your own products or create e-books.
8. Make a schedule
Having a blog with all the writing, taking pictures, editing, posting, sharing and answering emails can be time consuming. Every now and then you need time for yourself and family. Therefore, you should make a schedule to fit in the blog into your life.
9. Set your goals
Don't forget to reflect on your blog to think about ways to improve it. You can ask your readers via a questionnaire that you can create with google docs or just ask your friends. Think about different strategies to achieve your goals.
///
Do you have other tips to start a natural hair blog? What are your biggest challenges? If you set up a blog after reading these tips, tell me about it in the comments!
This page contains affiliate links which means I may earn a commission if you use them. I only recommend tools that I trust.