I was asked some days ago to write a post about how to add multiple links on Instagram. This feature is awesome and I have just discovered it. I was annoyed about the fact that I could only add one link in my Instagram bio although I have more than one link to share with you. You can imagine how happy I was when I found a way to add multiple links on Instagram. Okay, this is for everyone who wants to share more than one content on Instagram. I will walk you through the steps of this tool. I will also share some tips on how to use this feature to your advantage. This tool is FREE and it lets you add multiple links on Instagram. The tool is called Linktree.
How To Add Multiple Links On Instagram
Linktree is a FREE tool that helps you to optimise your Instagram traffic, whether you are a blogger, artist, business owner or anyone who wants to share more than one content. Everyone can use this tool. It is really easy to get set up. They will give you one link to place within your Instagram bio so that you can add multiple links to share with your followers. This is so awesome, even a non-tech blogger can do it! Here is a step by step tutorial to show you how Linktree works.
STEP 1: SIGN UP WITH LINKTREE
Visit Linktr.ee and sign in with your Instagram account.
STEP 2: ADD LINKS AND SHARE YOUR CONTENT
After you have signed up, you simply need to add the links you want to share with your followers on Instagram. You can title them whatever you want and rearrange their order.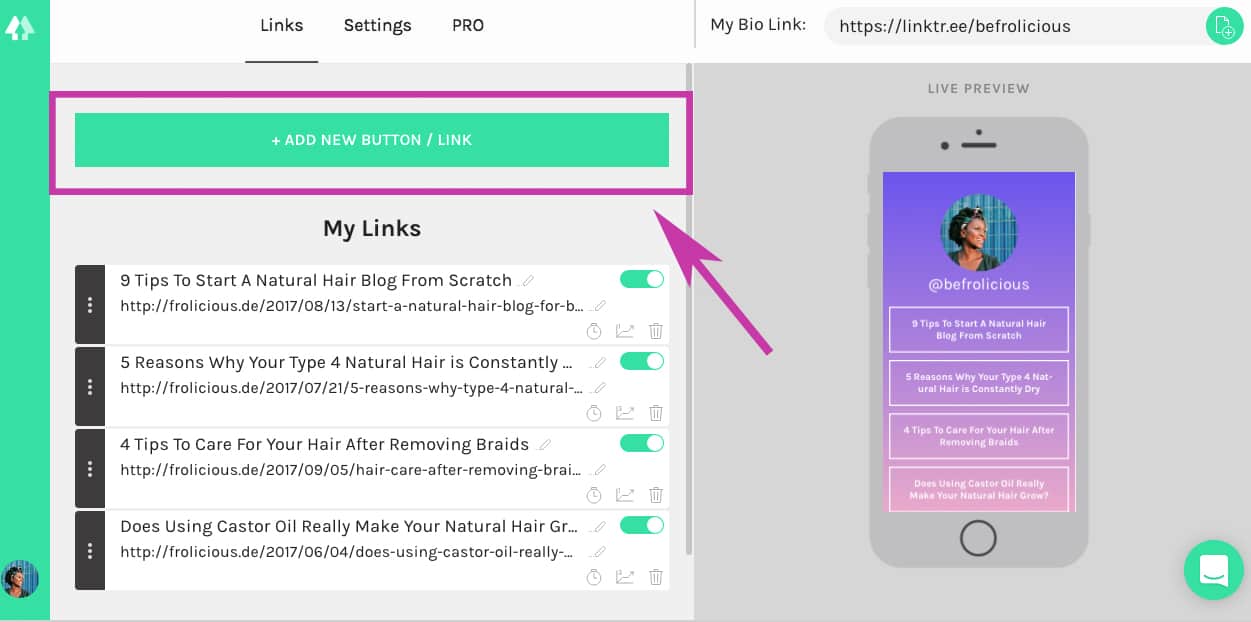 Now click on "Add New Button/Link" and just add your link, and the title of the page you want to share.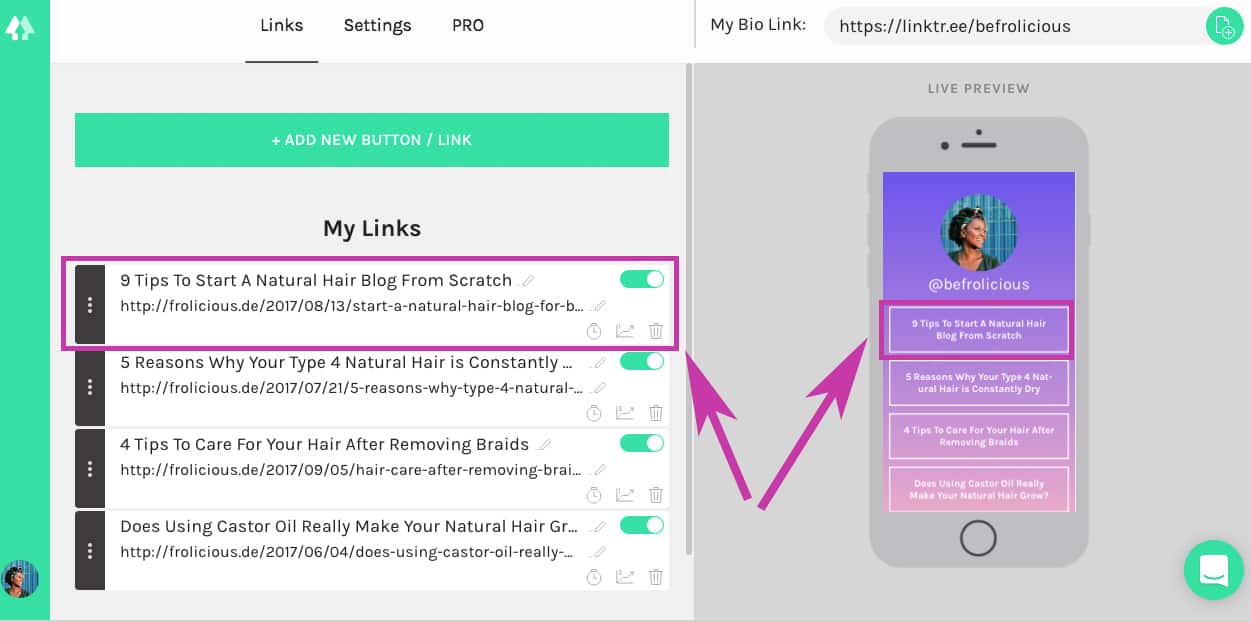 STEP 3: CHANGE YOUR THEME COLOR
What I love about this tool is that you have the option to customize your links. Just go to settings and choose the color theme that you like.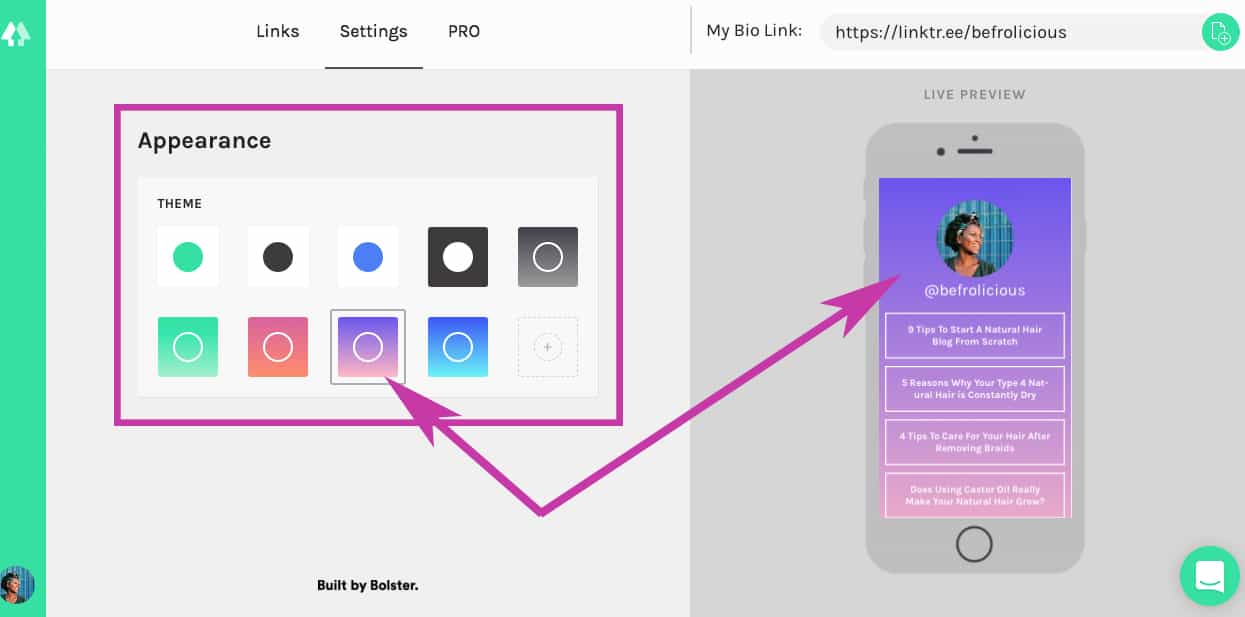 STEP 4: COPY AND PAST THE LINK TO INSTAGRAM
After you have added your links and chosen your theme color, you will get your unique Linktree link in the upper right hand corner. Copy the link and paste it into your Instagram bio.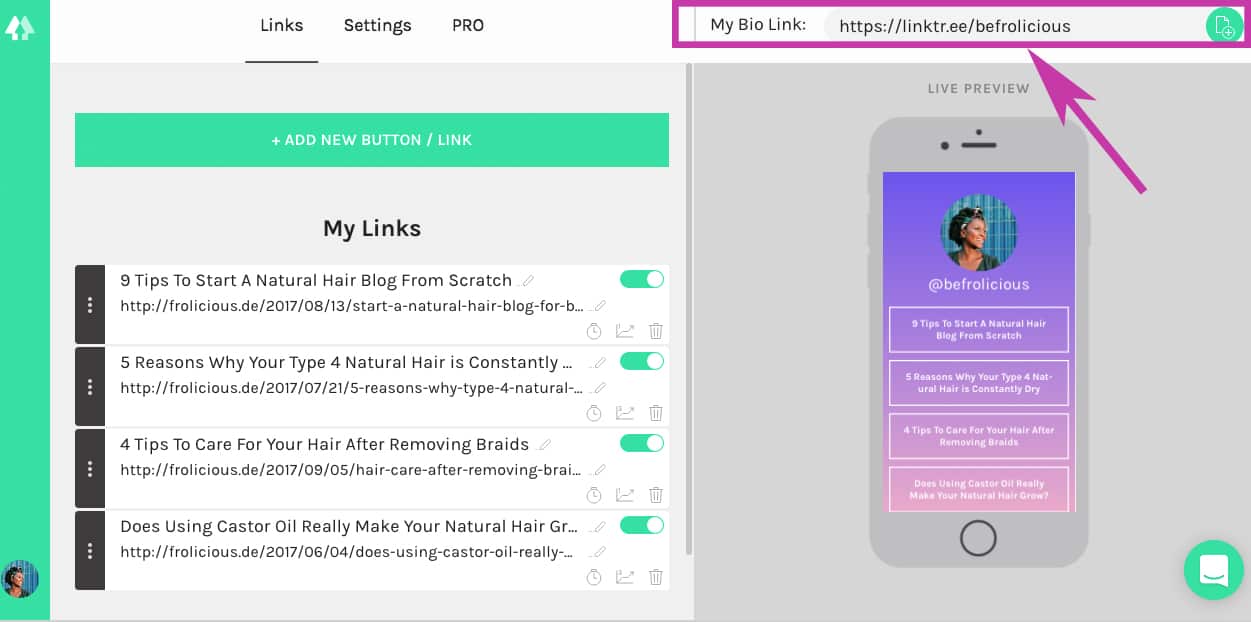 Head over to your Instagram account and paste the link in the website section and save it.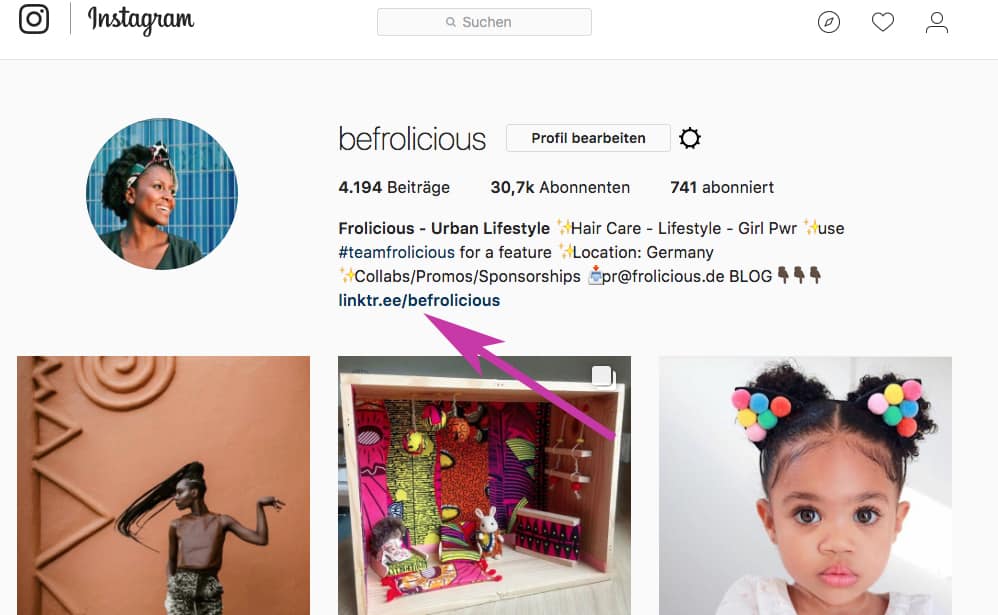 STEP 5: MAKE SURE YOUR LINKS WORK CORRECTLY
Once you have done all the steps above, you will find your Link.Tree Link in your Instagram profile. This is the link your followers will see when they visit your Instagram account. Then finally, make sure that your links work correctly. Now this is how it looks like, when your followers click on the link in your bio.
STEP 6: CHANGE OR ADD LINKS IF NECESSARY
You can add or rename links whenever you want. Linktree will automatically save the modifications.
PRICING
FREE – All the basics as long as you like
Pro – $6/month – You will get more features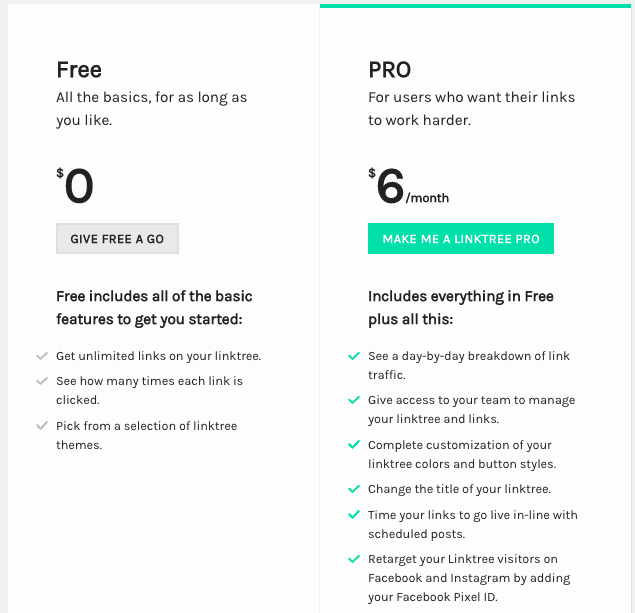 8 – Tips How To Use LINKTREE To Your Advantage
1. Link directly to your blog or website.
2. Link to your last 3 articles on your blog.
3. Link to any other social media feeds you are trying to grow.
4. Link to a shop or the products you are selling.
5. Link to your newsletter.
6. Make sure your link descriptions are clear.
7. Limit the amount of the links you include.
8. Check Linktree analytics to see which links are doing best.
///
So now you know how to add multiple links on Instagram by using Linktree. It is a great tool if you want to grow a page. I hope this tutorial helps you to share your links.
Have you tried Linktree yet? What is your opinion about this tool? Please comment below. I would like to know.
Do you want to start a new blog and don't know how? Click on the link to learn how I did it: How To Start a Natural Hair Blog For Beginner