"My childhood had a great impact on me"
Y'akoto, daughter of a Ghanaian father and a German mother has just released her second album called "Moody Blues". Y'akoto has grown, not only musically, but also as a person. She has a great sence of style and a lovely personality. Y'akoto has taken some time to talk with us about growing up in Africa and her new album.
What was the first song that influenced you becoming a musican when you were a child?
Y'akoto: It was definitely Destiny's Child : "No No No". I even invented my own dance to it and forced everybody in my family to dance and sing it…
You grew up in Ghana with sojourns in Cameroun, Togo and Chad before finally ending up shuttling between Hamburg, Lomé and Paris. Looking back, which childhood memories of your life in Africa has affected you most?
Y'akoto: My Childhood in general had a great impact on me. Going back and forth from Africa to Europe makes you very flexible. You adapt quickly, speak different languages and learn how to go with the flow. I love living internationally. I mostly remember my gym class teacher from my primary school in Tema. He made us work hard and was very strict.. But sometimes I still think of him when I get lazy.
What was the biggest challenge of doing your new album "Moody Blues"?
Y'akoto: My biggest challenge was to convince my record company to put it out there.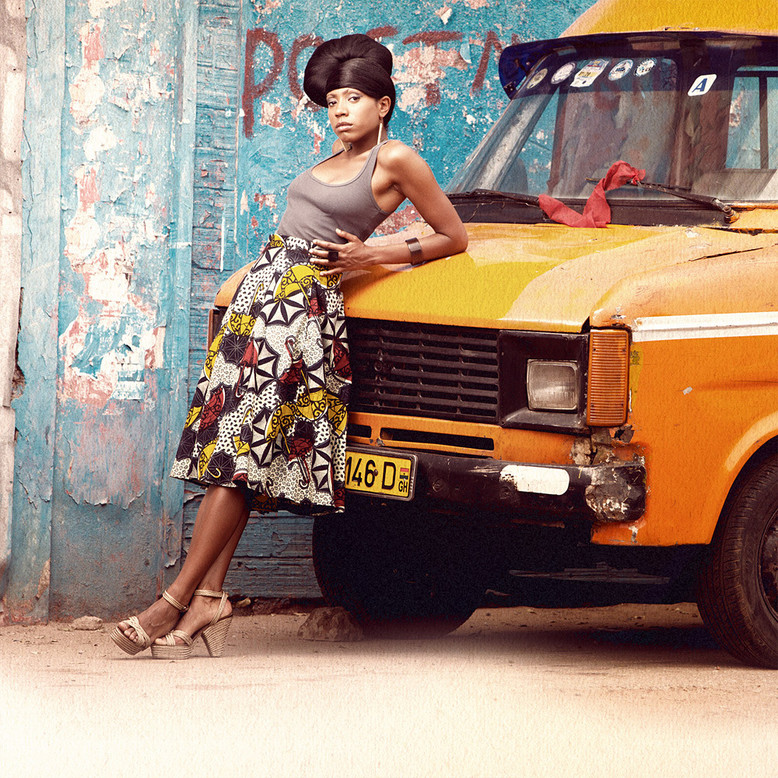 Writing Moody Blues what came first: the melody or the lyrics?
Y'akoto: I guess it's both. I just respect my instincts, and I immediately record stuff when it comes to my mind. I don't judge my creativity. I just release it.
Your videos for example your first single "Perfect Timing" of your latest album "Moody Blues" shows impressions from Ghana. How important is it for you to shoot your videos in Africa and not anywhere else?
Y'akoto: I'm interested in interesting vibrant cities. Accra is one of them for me. I would also shoot in Moscow or Tokyo. I like to shoot in places where Europeans don't go usually. I've always been a total explorer.
What's your own definition of happiness?
Y'akoto: Happiness is when you get to do what you love, with all the ups and downs.
Your style (hair and fashion) is unique. Where do you get your inspiration from?
Y'akoto: I'm into Fashion. I watch runways while I do my nails or drink coffee in the morning. There are some great shows going on all over the world. I love catwalk because the style is exaggerated. I really don't want to look like the girl next door. Frida Kahlo, Bjork and Jean michel Basqiat are great inspirations.
You will be on tour soon. What are we going to expect of your Moody Blues tour?
Y'akoto: I'm just going to do my best and make sure everyone who comes to my show enjoys some good music and nice atmosphere.
What advice would you give to beginners who would like to become a musician?
Y'akoto: Have fun! Don't be afraid to do mistakes. Mistakes make art interesting. Play with your talent, and don't be too strict on yourself.