Have you heard about Kurly Klips?
I was looking for a protective style without braiding my hair as my hair line is very sensitive. In addition to this, I was also tired of doing the same protective hairstyles for years. So I started doing my research on the internet for something that not only looks good but is also low maintenance. After a while I found clip-in by Kurly Klips and decided to contact the company. One day later Lana Boone (Founder of Kurly Klips) came back to me.
The hair came 5 days after I placed my order online by using a special coupon code that was giving to me by Lana. The order transaction was really easy. Two sets of 'Kurly Klips MY FRO – Shoulder Chic' (Kinky Curls) were sent to me to do a review.
My First Impression
To be honest I was really concerned about the hair texture, colour and the length. I wanted the hair to look as natural as possible. Kurly Klips provides colours between 1-2. You will get 100% Remy human hair which can be dyed and straightened.
Three Length:
Bobcat
Shoulder Chic
Black Mermaid
Kurly Klips Packaging
The packaging is cute, I like the colours. The thing I like most about the packaging is the small box that you have to open first. There you will find one two-clip weft from your full set to see if the hair meets your expectations. You can take it out of the net, however you should not remove it from the card, wear or style the hair piece until you decide to keep your set. If you like the hair then you can open the larger box with the rest of the set.
One set of 'My Fro – Shoulder Chic' (Kurly Klips) contains:
1 medium weft
1 long weft
5 short wefts
A pack 7 wefts costs $179.99 (which is approx. 158 €).
How I install Kurly Klips
I have tried different methods however for me the best way to install them is to leave my twists in and install the Kurly Klips on top of them. I placed the medium weft at the bottom of my head and the long one were my head is widest. Then I installed the short wefts in-between. On top of my head I opened some twists to blend the clips-in with my own hair.
Kurly Klips suggests to practise opening and closing snap clips by appyling pressure to the center of the clip. Furthermore, you should also practise placing and removing from hair with a short weft. For added style, Kurly Klips hair extensions can be used with heat tools on a LOW setting.
How to care for your Kurly Klips
I follow the instructions that are given by Kurly Klips:
Submerge stands in warm water with 2-3 drops of shampoo
Let stand 2-3 minutes prior to rinsing in warm water
Appy a small amount of water and conditioner to the hair
Gently brush conditioner through hair and allow conditioner to sit at least 30 minutes
Rinse hair with cool water and apply leave-in conditioner and gently brush the hair
Hang extensions or place on a towel to hair dry
Would I recommend Kurly Klips
Yes, I would! Why….because:

I love the concept of Kurly Klips
You can go big or add just a little to gain more volume
The hair feels soft and looks super natural
You can twist the hair or style it to wear for example a ponytail
Kurly Klips has the effect of a sew in
Installation is really fast and does not cost extra money – I need max. 15 minutes
You can wear Kurly Klips when ever you feel like
Kurly Klips also offers tons of videos on Youtube to guide you
They provide great customer service. Lana is always there to answer your questions before and after you have purchased the hair
Worldwide shipping
As I mentioned I was a bit concerned regarding the hair colour, texture and length. However after trying the hair, I was convinced. This is giving me LIFE.
FROLICIOUS DISCOUNT CODE: 10 %
Lovely Frolicious Beauties,
Kurly Klips is offering a 10 % off discount on your entire purchase of Kurly Klips hair. The code ist exclusively for you, just like/share the review and enter code "IAMFROLICIOUS" at checkout to take advantage of this awesome discount! This code is good from January 31 to February 14th so act fast and use your code here: Kurly Klips Online Shop !!!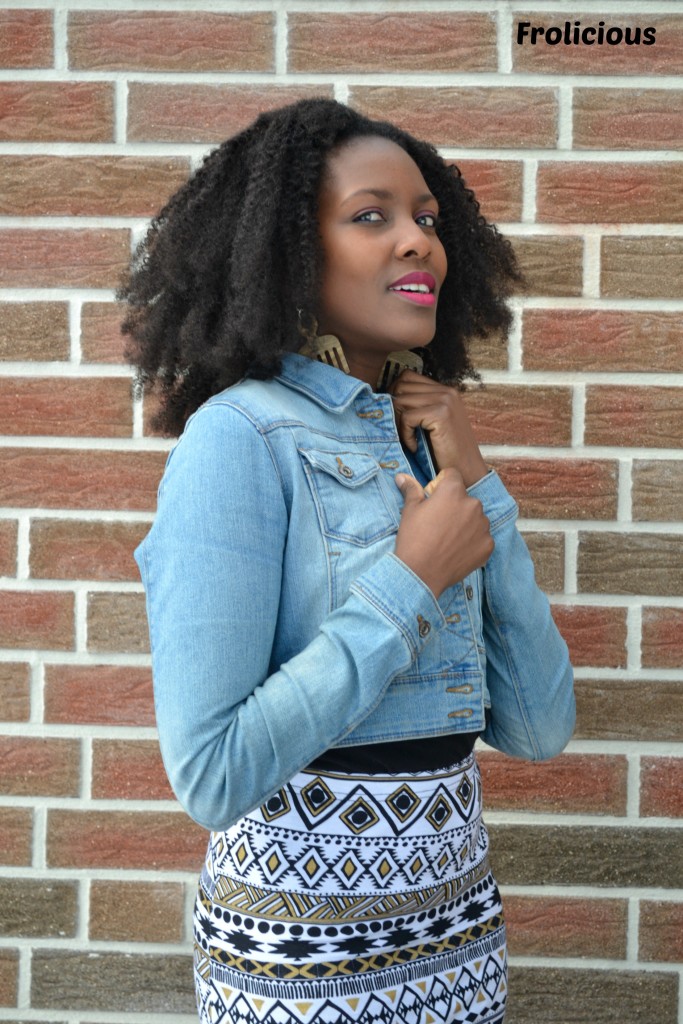 About Kurly Klips
Kurly Klips is the premiere destination for curly textured extensions. Each weft is crafted form the best quality human hair, giving you a naturally beautiful look.
Founded in July 2013 Lana Boon says:
"I created Kurly Klips, curly textured clip-in hair extensions, to further empower women in their personal hair care journeys. It's time for consumers to have more options. Kurly Klips offers versatility, protective styling, and CONTROL over your tresses. When installation and removal only take minutes, you can give your hair the daily, tender loving care it deserves".