As part of Black History Months which was organised by Nigel Asher, I was asked by the author Anne Chebu to host her reading of her book "ANLEITUNG zum Schwarz sein". It is a guidance on how to be black. I said yes and took the opportunity to do an interview with the author (find below).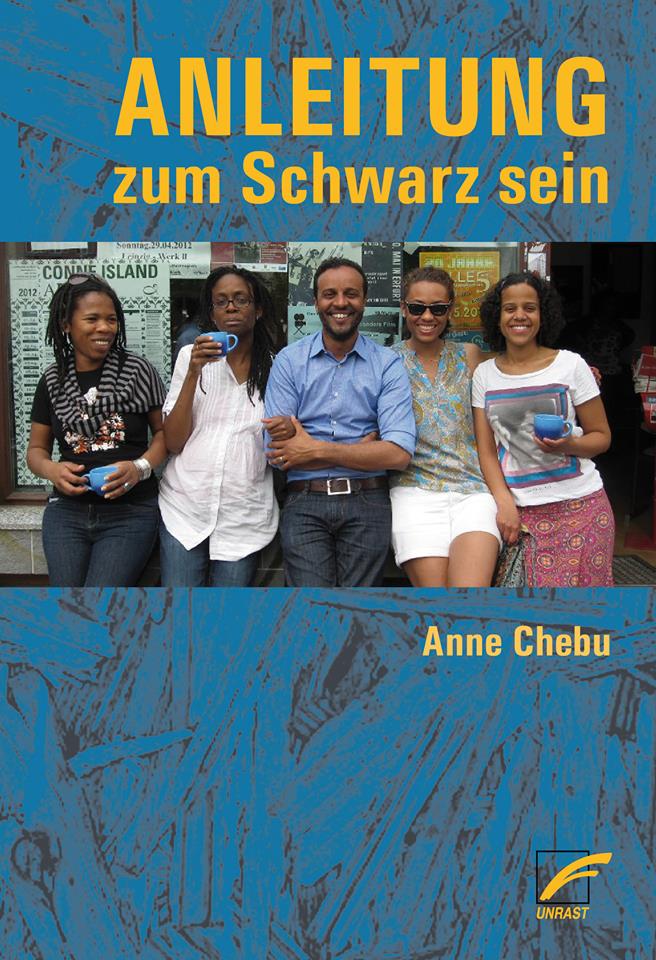 "Blackness is not equal black. Why do you write black in capital and why I'm called black and not brown?"
At some point you will start to think more about your skin color.
Therefore, this book is not only an introduction to the German Black community and its history, but also a practical guide for young black German, who shound become politically aware and deal with their non–white skin colour. Even white relatives or teachers will find suggestions to accompany Black children/ young people in the >self-discovery phase< and support them.
Reading in Hamburg by Anne Chebu
The reading took place at the cultural center "Trockendock" in Barmbek (Hamburg) and startet on time. I began by introducing Anne Chebu shortly and gave the audience a short overview about the program. Anne read some interesting and worth knowing passages from her book and some really nice and added some well-chosen videos to the event. The following was one of them.
After the reading the audience had the chance to ask some questions. However, one question asked by a young man threw us all off the track. He said that he was okay to be called by the N-word because rappers from the USA also uses that word requently. This was the topic of the evening. A man from the United States apologized for his fellows. Others tried to dissuade the boy from the opinion.
In the end I do not know the audience has induced him to reconsider his opinion, but I was glad that he had outed himself. If you ask me the N-word is never okay to be used. A special highlight for me was to meet Marie Nejar, who grew up during the Nazi era in St. Pauli (Hamburg). She is a former German–French pop singer and actress.
Interview with Anne Chebu
How did you come to the idea to write this book?
Anne Chebu: I wrote my bachelor thesis about black people in the German media. It would have been a shame if my bachelor thesis would be gathering dust on the shelf.

Why did you write this book?
Anne Chebu: I have noticed again that some young black people had a poor self-esteem. Sometimes it was because they grew up in a pure white environment, without any black caregiver.
Who would you like to address with the book?
Anne Chebu: I have explicitly written the book for young black people, because they are far too little addressed directly. Of course, I welcome all readers who are interested in the Black German perspectives. I think that you can take a lot form my book – no matter whether with or without migration history.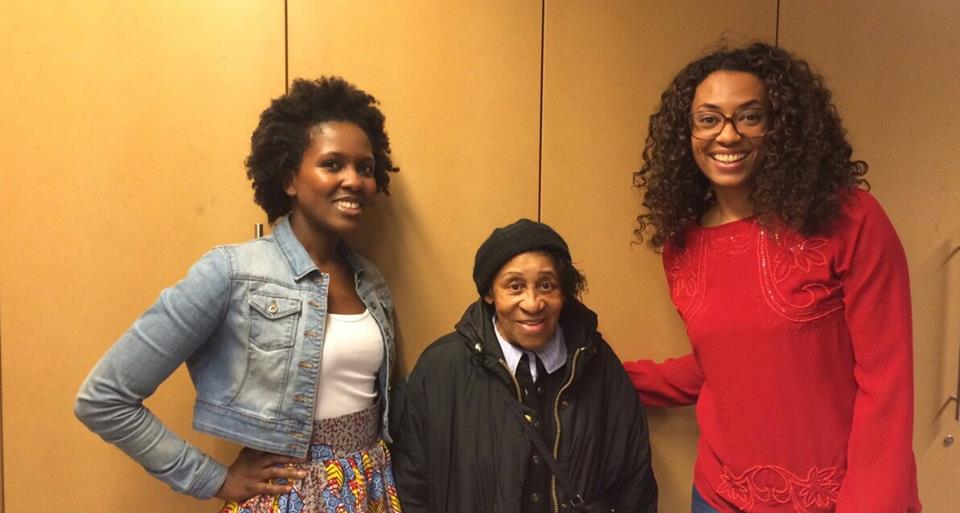 One of the topics in your book is racism. Could please briefly explain what racism is and the differences?
Anne Chebu: Ultimately, I write that racism is often equated with right-wing extremism and becomes a "taboo word". That is, when I refer to a statement as racist, the person concerned feels attack and responds like "I'm not a Nazi!". But racist thinking patterns are deeply ingrained in all of us – even in the minds of black people.
Racism is even the assumption that there is a difference because of skin color. This difference can be positive, as just "positive racism". For example, that all black people are good at playing basketball.
You don't like the question "Where are you from"? Why?
Anne Chebu: This is not the small talk about "Where are you from?"lt is about what comes after this one quesition. Normally the question is answered if a black person replies, "I'm from Berlin, Hamburg or Bonn" but not in this case. If the white questioner does not not agree with the answer then, it means that there are still some power structures that make the blacks in the worst case represent as a liar.
What is your feedback on the book? Will the book also be available in other languages?
Anne Chebu:  I am really happy that people are intested in my book. The book is also been bought by many white people who have black friends or family members and are happy once to see the world from a different point of view. I hope that the book will be released soon in English.
More information: