Have you heard about the Vivica Fox Hair Collection? The wigs are presented in a 400 sq ft wig room at Ulimate Beauty Supppy (Atlanta). Now the actress has created a new piece for her wig line. It is a new cap that will help women to get a sew in without braiding their own hair.
Vivica A. Fox Cornrow Cap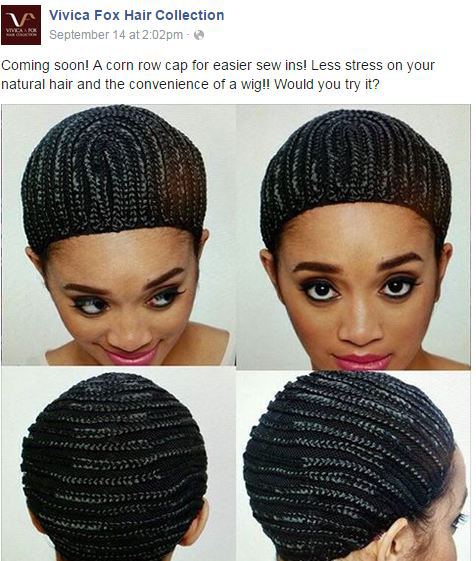 This 'Cornrow Cap' by Vivica Fox Hair Collection promises to protectect your natural hair and edges.
What do you think? Would you buy the Cornrow Cap?
Leave a comment – I'd love to hear form you. Share this post with anyone you think will get value from it. Subscribe to our newsletter and get a Free Ebook on "DIY – Avocado & Banana Hair Recipes".