Hello Frolicious Beauties! I am always here to promote sisterhood in all aspects, especially when it comes to a great event which you should not miss. Visit the SistaHood Bazaar & Skill Exhibition in Hamburg (Germany) to enjoy an incredible event and self-manufactured products by emerging talents. It is more than just an event. It is a movement, a lifestyle an urban (family) – event with attitude in an authentic atmosphere.
Event: SistaHood Bazaar & Skill Exhibition
Date: Sunday, July 16th
Time: 12 pm – 6 pm
Location: Haus der Familie, Bei der Schilleroper 15
This event comes with a great GIVEAWAY. Whoop whoop so keep reading for your chance to win.
Event: SistaHood Bazaar & Skill Exhibition
SistaHood Bazaar & Skill Exhibition was founded by Cleopatra Jansen. A strong and beautiful young lady who had a vision of flea and creative market. The SistaHood Bazaar & Skill Exhibition is focused on arts, passion and fashion where people come together to have a great time by meeting other like-minded individuals while discovering new things in a peaceful atmosphere. SistaHood Bazaar & Skill Exhibition is an authentic urban event with a special attention on sisterhood and family.
The idea of SistaHood Bazaar & Skill Exhibition came up triggered by my own cultural interests, ambitions and the well-educated women I am surrounded by. I was also motivated by the rhythm of the era we live in right now, where the knowledge of ancestral traditions connect with the scopes of contemporary conditions.
Why you should visit the event?
SistaHood Bazaar & Skill Exhibition describes itself as a contemporary meeting point for sharing self-manufactured products, exclusive dime pieces and creative capacities. The event will be a mixture of sub-culture, individual initiative and conscious exchange. It will be a charismatic mixture which you should discover and enjoy. Besides bags full of hot stuff and stunning vintage ware you will also get delicious West-African food. Furthermore organic drinks and of course great music.
Meet the Bazaar Exhibitors
SistaHood Bazaar & Skill Exhibition promises a charismatic Mix, consisting of bazaar-exhibitors like
Abeko and Friends
Aya Crafts Market
Miss Toks Design
O-Xum
The importance of Sisterhood
I love supporting and uplifting other women who are doing great things. I am always here to give them a space to express themselves. For me sisterhood is a strong relationship among like-minded women. I have asked on Instagram what sisterhood means to my Frolicious followers:
magdasfoodies It means nice conversations, helping hands, no jealousy, push each other to be the best person you can be and reach your goals….and much more

boutmybizz1 My Sista's KeepHer defines it as "Love and respect for ALL women! Check us out at mysistaskeepher.com

Cleopatra SisterHood is a natural relationship between women (sisters). In my opinion sisterhood means being a sister to a free-chosen community, regardless of gender… and being a sister to myself without any "ism's" except humanism.
SistaHood & Frolicious GIVEAWAY
This summer soul-seeking singer Y'akoto will be on tour with a latest album Mermaid Blues. In cooperation with Kamè Entertainment GmbH we are giving away 2 tickets (1+1) to the Y'akoto concert in Hamburg (August 19th at Freilichtbühne Stadtpark). The giveaway starts today and will end on July, 15th 2017. If you have not heard of Y'akoto check out this blog post: 8 Reasons Why We Love Y'akoto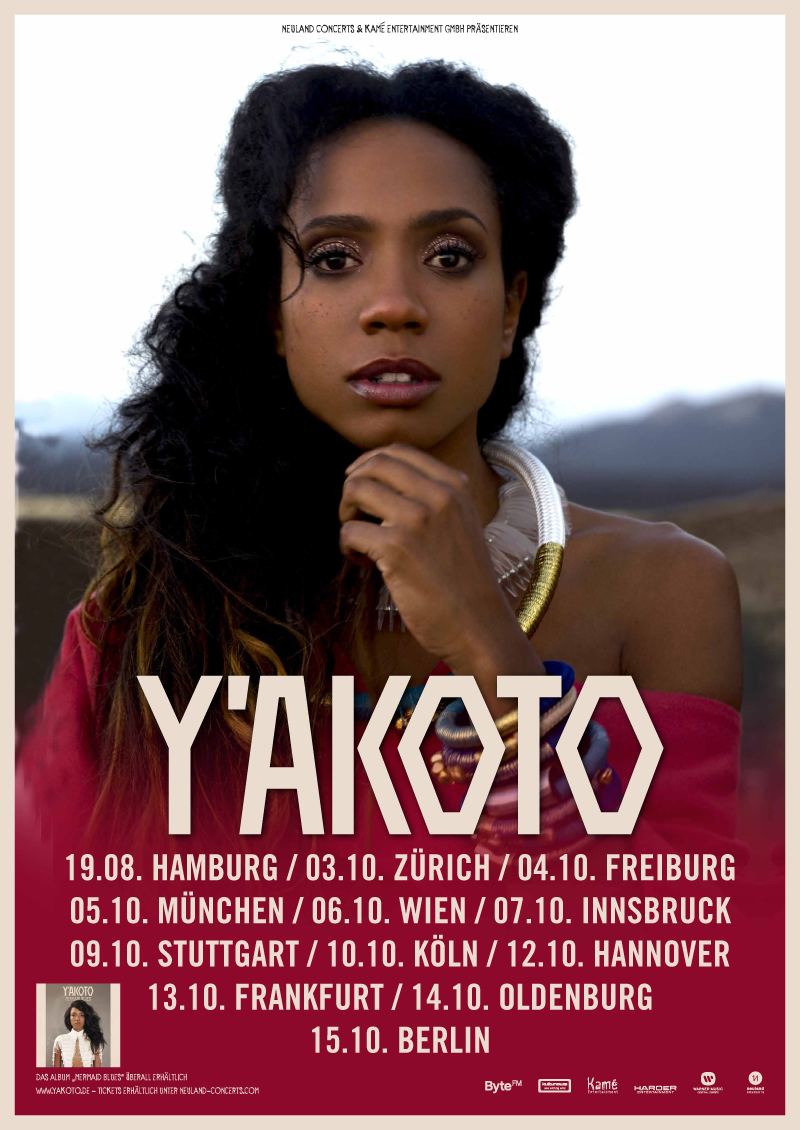 How You Can Win:
Just share the event on Facebook and mention the SistaHood Facebook page. Send a message to the SistaHood Facebook page with the shared post and your email contact including your full name. The winner will be contacted one day before the SistaHood Event. Only open to German residents.
Here are the links:
Share ==> Event Link: https://www.facebook.com/events/462573494079571/
Mention ==> SistaHood Facebook Page: https://www.facebook.com/SistaHoodBazaar/
Inform ==> SistaHood Facebook Page with the post your email contact incl. your full name.
About Cleopatra Jansen
My Name is Cleopatra Jansen. I am mermaid, artist, sista or whatever I decide to be. I am surround by a free-spririted tribe of beautiful, creative and qualified (soul-) sisters. Inspired from each other and ourselves we operate as an independent movement while creating valuable moments and magical happenings.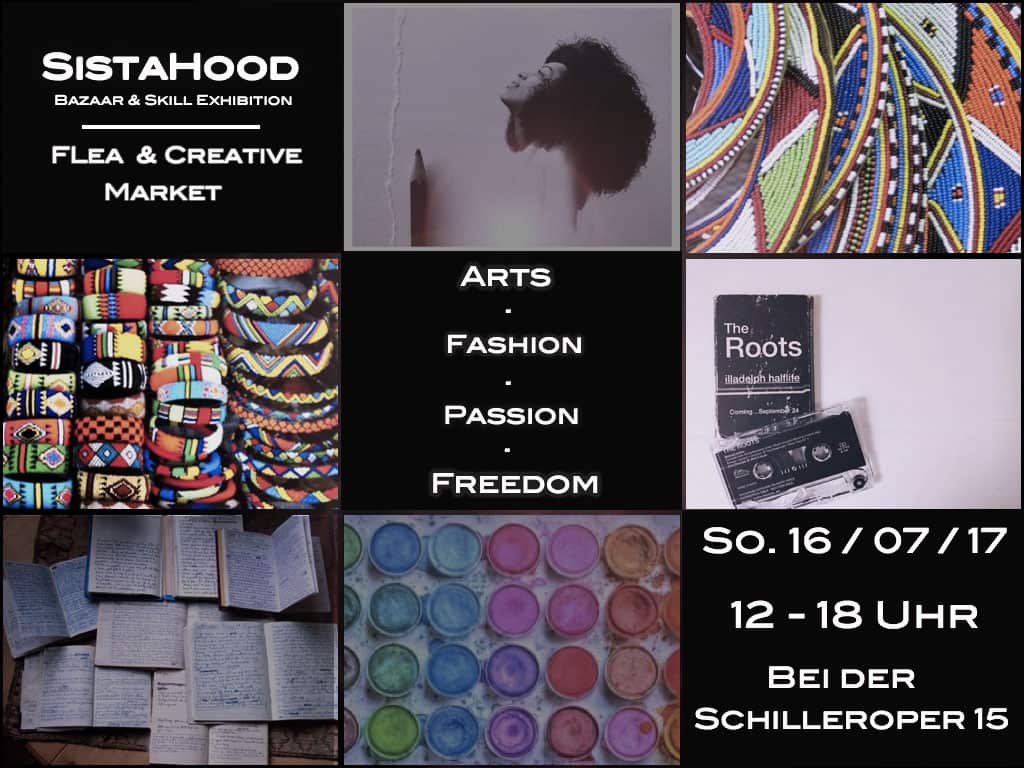 More Information:
Facebook: www.facebook.com/SistaHoodBazaar/
Facebook Event: www.facebook.com/events/462573494079571/
Instagram: www.instagram.com/sistahoodbazaar/
Images:
Cleopatra: © Alex Kleis
Sisterhood: www.nichollekobi.com