The first thing you notice about Teyonah Parris is her beautiful smile and her Frolicious natural hair – both are big and impossible to look a way from. She is a stunning beauty. You have maybe recognized Parris from her role as Dawn Chambers  in the Golden Globe-winning series "Mad Men". However, let us talk about her hair. She rocks it with such pride and class. Teyonah Parris is an inspiration.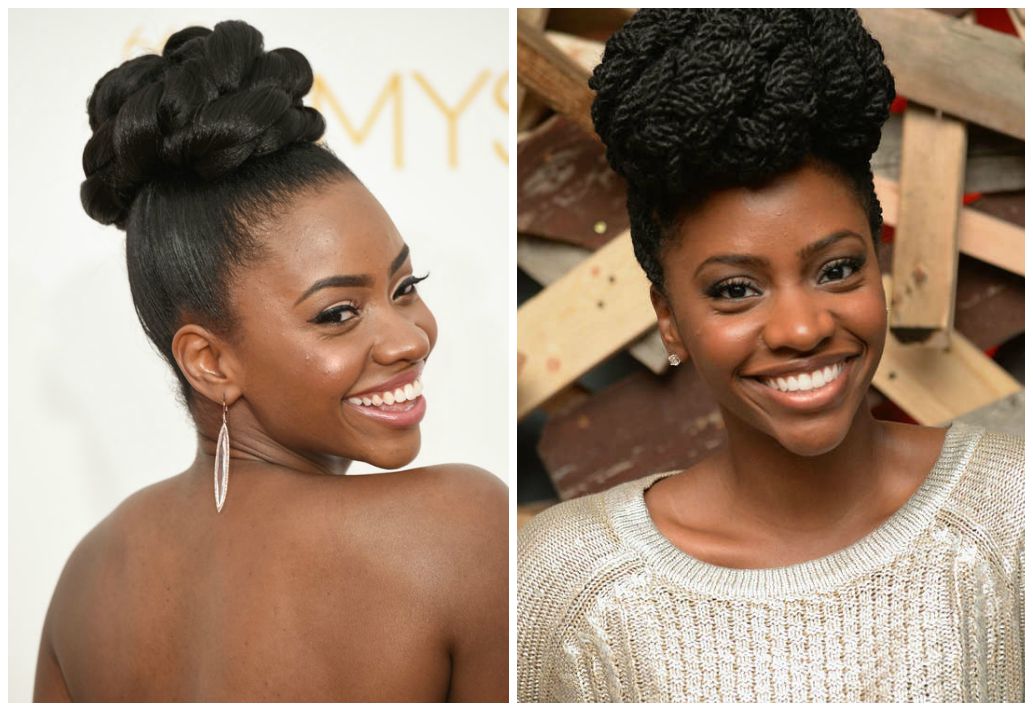 Natural Hair Beauty Teyonah Parris
Have you been on her instagram page? Her images are breathtaking. I am following her quite a while always looking for inspiration and I am in love with her hair and how she styles it. With every posts she proves the endless versatility of the afro. Whether she wears a chic headwrap, beautiful updos or her natural hair out.
The first time I saw her natural hair images on Instagram was in January 2013 when she attended the 19th Screen Actors Guild Awards. She wore a pompadour inspired up-do, created by Felicia Leatherwood. 2 years later, Parris is demonstrating how versatile our hair is.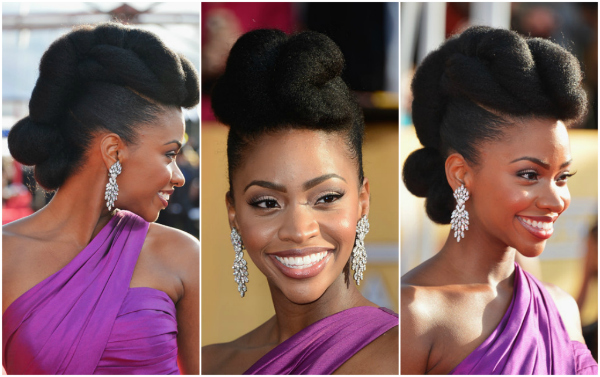 Like many Teyonah Parris transitioned from relaxed hair to natural. Read her hair story here.

I got my first relaxer when I was nine years old. This was in the 90's and I convinced my mom to let me perm my hair so I could wear a French roll with the crimps in the front. She finally gave in and once I got the relaxer, I started doing my own hair, which always consisted of wearing it bone straight and using a bunch of hot curlers and flat irons.

It wasn't until three years ago that I had an ah-ha moment, as Oprah would say. I was walking down the street with one of my girlfriends and I saw this young lady who had the most amazing, bomb twist-out. I said to my friend, "Oh my gosh, her hair is so beautiful. I wish my hair could do that." My friend looked at me like I was crazy and said, "Uh, it would if you stop relaxing it." I stopped and thought to myself, wow, duh. I kind of felt dumb because of course I knew my hair was naturally curly, but it had been so long since I had been relaxing. I realized that I had no real relationship with my natural hair.

At that very moment, I decided to change that. I wanted to see what my own hair felt like because I really didn't know. I had no clue. I started transitioning for a year and a half using sew-in weaves so my transition was fairly easy. My stylist would trim off the relaxer as time went on and eventually, she cut off the last little bit of straight ends and I was relaxer-free. I finally saw my own hair in its natural state.

Today, I'm still learning how to care for my hair. I'm still on this journey but I am not a natural who thinks you have to wear natural hair all the time. I might have a weave all the way down to my butt next week and I'm totally fine with that. For me what this journey has been about is having a choice.

(Source: Essence)
Who is Teyonah Parris?
The southern belle Teyonah grew up in South Carolina where she attended a performing arts high school. Later she moved to New York to continue her studies at the Juilliard School.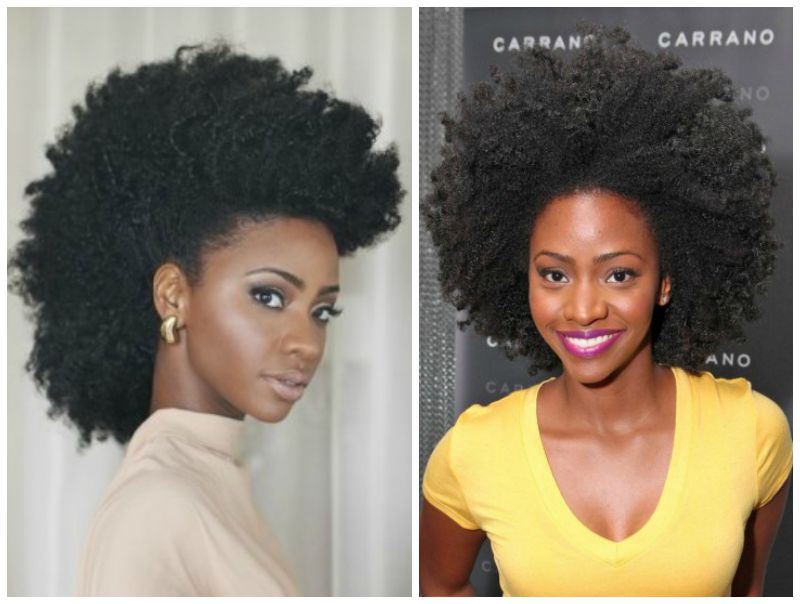 "That was quite an experience," she laughs. "It was such hard work, the amount of discipline and structure and sacrifice in that place. You're in class at 8 a.m. and you don't leave until midnight." (Source: Splash)
Since then she had worked with Mos Def, Jeffrey Wright, Reese Witherspoon, Spike Lee and many others. Teyonah Parris is currently starring as Missy Vaughn in Starz's "Survivor's Remorse" premiering August 22nd. She is also set to star in Spike Lee's upcoming feature film Chiraq.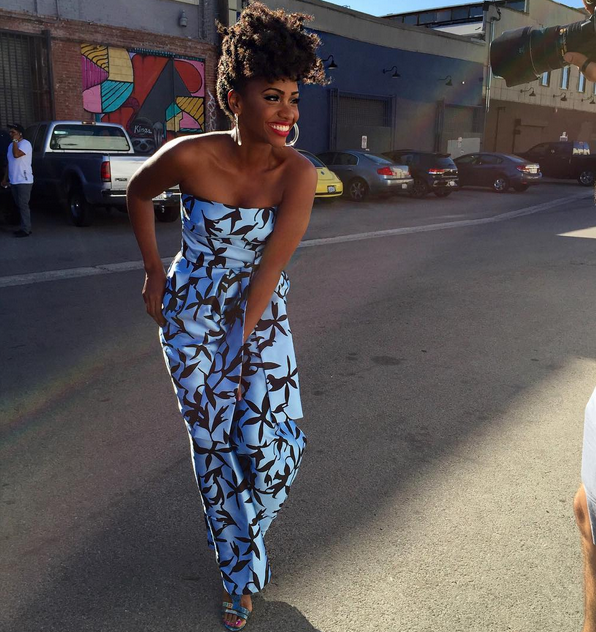 I am happy for her and hope she will keep rocking her natural hair for a long time. 

More information