I am so excited to introduce you our Frolicious Beauty for this week. Debbie-jean Lemonte, a Locd hair Beauty from New York City (USA).
Meet Frolicious Beauty – Debbie-jean Lemonte
Hi,
I am full-time NY-based photographer who works part time as a Reservationist and intern at a photography studio twice a week. Haha! That pretty much sums up what I do. As for me, I am a yoga-loving, wine-drinking, lipstick-addict and art enthusiast. 
How did you go natural? And why?
Debbie-jean Lemonte: I started my loc journey in November 2011. I was tired of constantly making a trip to the salon to pay $50 to get a perm & set and then show up two weeks later for a $35 wash and set. I've always wanted locs and my culture has always prevented me from taking that step. In my culture, having locs pretty suggests to the community that you are a weed-smoking drug dealer who is too lazy to wash your hair. I wanted to start because it's one natural hairstyle that I love and appreciate. I have an aunt and an uncle who both have locs and I've always admired their courage for taking that step. So in April 2011, I decide to grow out my natural hair and from then until November, I went through a series of different protective hairstyles such as braids & weaves.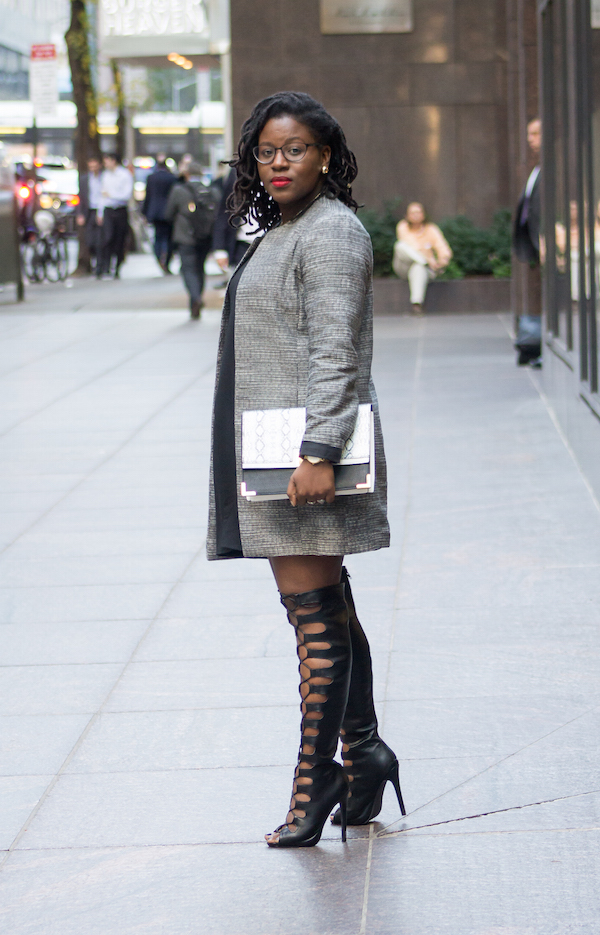 What is your daily hair routine? What is your best natural hair tip?
Debbie-jean Lemonte: I don't have a daily routine. I do have a routine. I wash my hair every two weeks and retwist every 8-10 weeks. With every re-twist, I do a deep conditioning. For the last two years, I've only used coconut oil on my locs. Everything else seems to stick and cause build up, so I refrain from all the "name brands". My team of hair products: Dr. Bronners (for washes), Jamaican Mango & Lime Protein Conditioner (for deep conditioning) and Journey's Mother Coconut Oil for moisturizing my scalp and locs. 
Have you ever had a setback? What happened?
Debbie-jean Lemonte: The myth that I don't wash my hair is SO NOT TRUE. In order to maintain a healthy scalp and have HEALTHY HAIR, we need to wash our hair. I've never had a setback concerning my hair. I'm very determined and committed to whatever I decide to do and when it comes to my hair, I don't compromise. I've lost "friends" and "family" over my hair and I'm fine with that. My hair doesn't determine my character.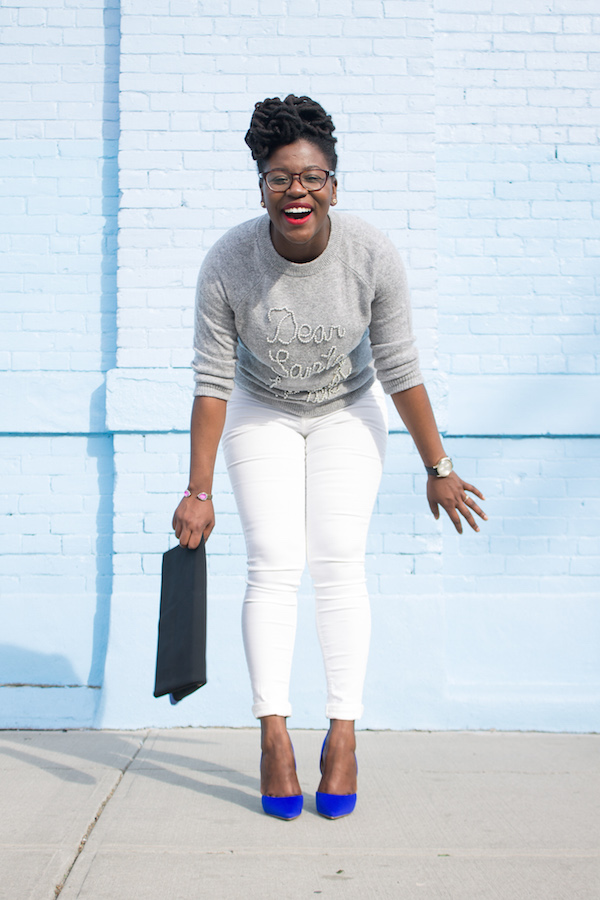 Would you relax for $ 1 million?
Debbie-jean Lemonte: I wouldn't relax for 1 million dollars because it took me too long to get this point. The struggle of spending endless hours re-twisting and styling has officially paid off. 
More information:
Blog: www.thelocdbella.com
Instagram: www.instagram.com/thelocdbella/
Twitter: https://twitter.com/thelocdbella
Thank you Debbie-jean for sharing your hair story and pictures with us.
Frolicious Beauties are everywhere!
We would like to share more Frolicious hair stories. Therefor we need you. Please feel free to send us max 2-4 pictures of your hairstyle and just answer the questions.
Be FROLICIOUS – Be You