Do you embrace your TWA (Teeny Weeny Afro)? When I first went natural, I did a mini chop because I thought that a TWA would not look good on me. So I rocked my turban styles all the time. However, looking back, I wish I would have been brave enough to embrace my TWA. Why? You can rock so many different TWA styles. After reading this you will love short hair.
Embrace Your TWA This Summer – 10 Short Hairstyles
It's time to embrace your TWA this summer. Let your Fro out. There are many reasons why you should rock your short hair. Check out the 10 best inspirational images of ladies rocking short TWA hairstyles!
1. Just Beautiful
I love this shaved look, it is so sexy. She almost looks bald but she isn't. Don't worry, your hair will grow back.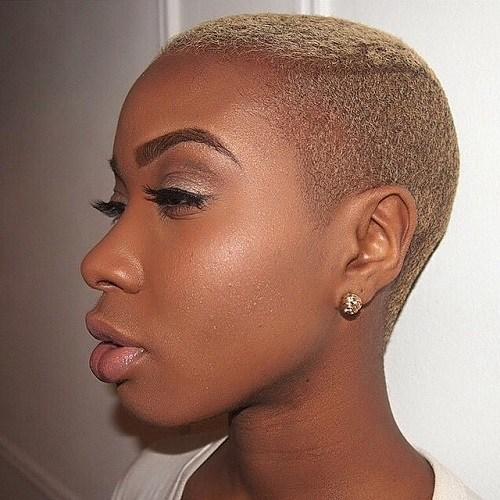 2. Blond TWA
This short hairstyle is giving me LIFE. Just let your hair grow out a bit and then embrace your TWA. Colour your hair blond and prepare to be stunning. The golden curls will bring out your natural features.
3. Feminine and Beautiful
This natural TWA with the razored edge looks amazing on her. The hairstyle is super easy to maintain. You don't need to do that much to your hair.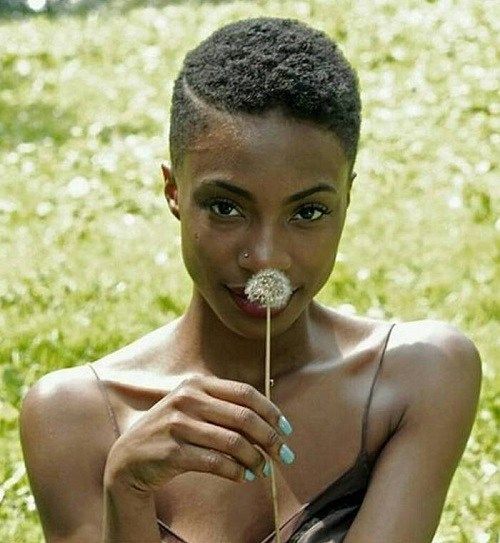 4. Grey and Fierce
When I first saw this hairstyle I was not sure if I like it or not. But now I am feeling it a lot. It is unique, fierce, chic and edgy. You will have so much fun with this style. Just embrace your TWA!
5. Short and Sassy
Give your TWA a light color and rock it. This hairstyle will highlight your face like cheekbones, lips, eyes and much more.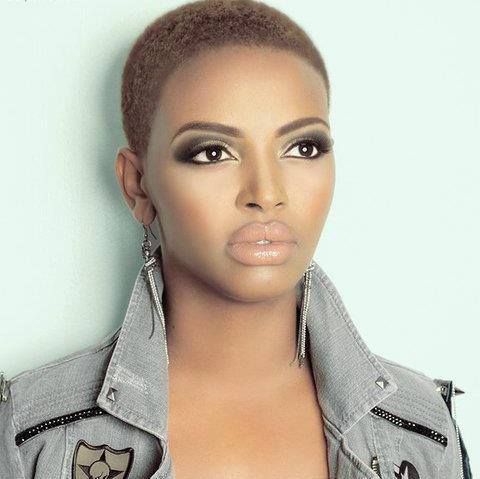 6. Green TWA
Why not trying something different? This green TWA is stunning. Make a statement where ever you go with your hairstyle. If you don't like it try another color like pink or just grow it out. Be Frolicious – Be You!
7. Funky Style on Top
A hairstyle that is great and easy to maintain. Keep the sides of your hair short and tight. You can wear a protective hairstyle like cornrows, braids or put some twists in to rock a twist out afterwards.
8. Accessories
With this hair stage you can wear super big earrings, necklaces or hair accessories to give you that fierce and bold look. Don't even start to think that you don't look feminine. Embrace your TWA.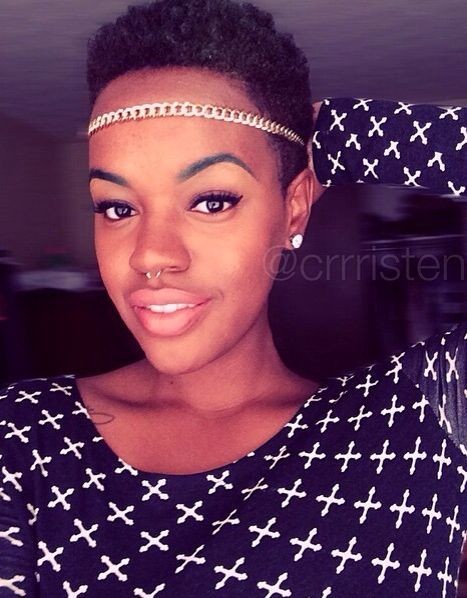 9. Just Embrace Your TWA
Keep it short and simple! Rock some beautiful coils. It will last for one week. This hairstyle is a great protective style for your TWA stage. Create your coils by gentling rubbing a soft boar bristle brush on your hair in a circular motion.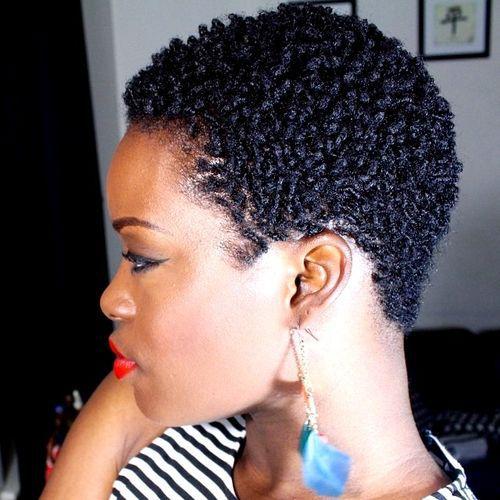 10. Rock a Twist Out
Rock a cute twist out and create a side part by parting freshly washed hair. Apply some gel on each side of the part and let it dry until the part holds.
I hope these images gave you some inspirations to embrace your TWA. If you still are not really convinced to, here are some reasons why you should give it a try.
1. Rocking a TWA will make you save money
2. Simple and easy short hair regime 
3. It is excited to try something new
4. Embrace the TWA and put the spot on your cheekbones
5. You will save so much time
6. Rock your short hair with great accessories – Be Fierce
7. You will have no pain while combing your hair
8. Don't worry your hair will grow
Please Pin This:
Rocking a TWA means you have to love your short hair. Just keep in mind that "You are beautiful with short hair". One of these gorgeous hairstyles is waiting for you. Enjoy and embrace your TWA this summer. This stage of your hair is the beginning of a great hair journey.
Are you wearing a TWA? What makes you love your short hair? What is your favourite hairstyle? Any tips?
Leave your comments below. I would love to read your points of view. Use your Facebook account or Disqus to comment below.
Opening Image: IG @kshamarc & @san.sankoh