Do you remember the days when you thought being natural would be more budget friendly than being relaxed. The fact is being natural is not cheap. It affect your lifestyle and your wallet. However, over the past years, I have found simple and affordable ways to maintain healthy hair. In today's post I would like to share 5 essential tips on how to rock your natural hair on a budget. Whether you are newly natural or a seasoned natural going through transitions, these tips will help you to save money.
First of all one reason why caring for your natural hair is expensive is that some of the brands who are producing natural hair products are based in the US or UK. That means their products are being imported to other countries, like Africa, Europe and Asia or wherever you are. The people who are importing these products might be overcharging for them due to high demand or due to the shipping cost. However, the question is how can you rock your natural hair on a budget by minimizing the costs. Here are some tips for you.
5 Tips How To Rock Your Natural Hair On A Budget
1. Produce Homemade Products
Yaaasss, you can do it. Lots of products can be done at home. I have already published some DIY Hair Recipes on Frolicious. Many of them are simple and easy to mix. Moreover, they are very helpful when it comes to maintain long and healthy hair.
Here is a great recipe which you can use on your hair and face:
You need:
1 tablespoon of Moringa Powder
1 ripe avocado (mashed)
1 tablespoon honey
1 teaspoon of fresh lemon juice or water
Directions: Mix all ingredients together in a bowl.
Hair: Moringa powder is a powerful hair conditioner. Apply to damp, clean hair and also massage it onto your scalp. Put a plastic cap on your hair and let it sit for 20-30 minutes. Rinse it out and wash your hair as usual. Repeat twice a month for best results. You'll see the difference right away!
Skin: Clean your face as usual. Apply it evenly on your face. Don't rub and please avoid your eye area. Leave it on for 15-20 minutes. Rinse with warm water and moisturize your face with your favourite moisturizer.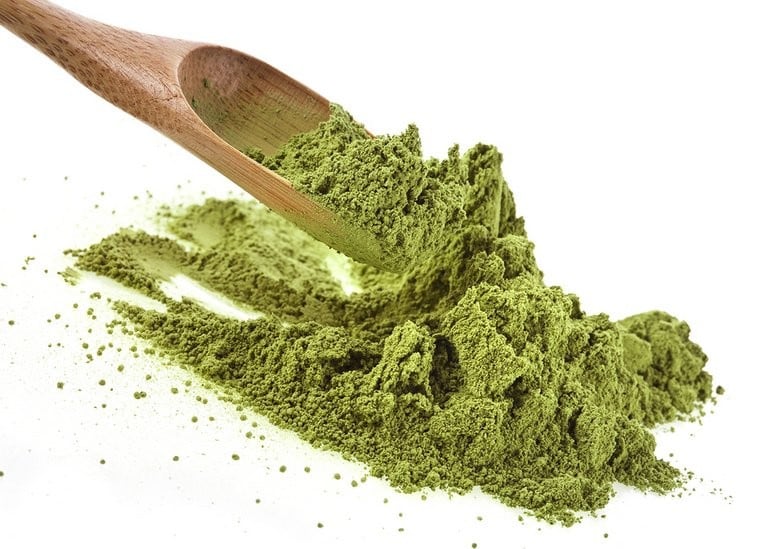 2. Keep it short and simple – Cleanse, Moisturize and Seal
You can cut down the costs by keeping your hair routine super simple. Keep in mind that your goal is to keep your hair moisturized. During my pregnancy last year I only used: water, oil, shampoo and conditioner. To seal the moisture in my hair, I used moringa oil which I have mixed in my kitchen. Here is the recipe if you are interested to mix it. Recipe: DIY Moringa Oil
3. Buy products local
I am based in Germany and I have come across a local brand that is catering to the needs of natural women: Maslarose. If you know of other brands that are producing great products for the local market, please leave me a note in the comments section. If you know any other brands that Frolicious Beauties in your local area might benefit from, please do leave a note, too.
4. Keep your eyes open for special offers or sales
Watch out for the sales or for special offers like "buy 2 get 1 free". Ain't nothing bad in waiting a bit for these kind of things.
5. Spread it out
This is a great way to save money. Spread your deep conditioning sessions out. That means instead of deep conditioning your hair weekly you can stretch it out to a 10-day cycle. You will save your products, too.
///
Do you have any tips on how to rock your natural hair on a budget to share? Please leave your comments below. I'd love to know!!
PLEASE PIN