I am so excited to share with you the news. I am having a guest blogger on Frolicious. Her name is Shasha and her blog is called Locdbeauty.com. She is a Hair and Beauty Blogger, Lover, Sister, Daughter, and especially a Locdbeauty! Shasha will be sharing her Loc routines, myths and much more with us. This already sounds great, right? However, let me introduce this stunning Frolicious Loc Beauty to you.
Frolicious Loc Beauty: Shasha
Hello my name is Shasha from LocdBeauty.com. I am a natural locd sistah. I love all things natural and beautiful. My passion is to inspire others to live their life free of societies guidelines. Just be free! My journey started almost two years ago January 2014! I wanted something different with less maintenance and Locs had always been a desire of mine, so I did it! I decided one day to Loc and I did it!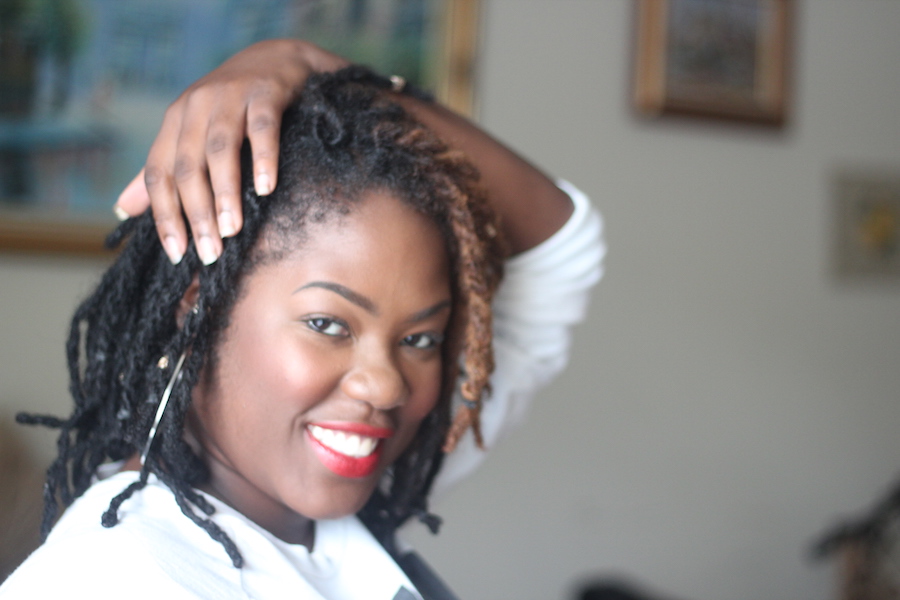 I started them with finger coils, although as soft as my hair is, I probably should have started with interlocking.
What is your daily hair routine?
Shasha: Unwrap, maybe mist, oil and GO!
Please name one myth about Locs that is not true?
Shasha: One myth I hate is the myth about Locs diversity. Locs are very diverse. I can do styles, have curly Locs, straight Locs, crimped Locs… I can even put a wig unit on or sew in if I wanted to. Locs can do it all except relaxers and all that jazz.
Have you ever had a setback? What happened?
Shasha: Yes, when my Locs in the front didn't want to loc and kept breaking. I was annoyed because they were now shorter than the rest and still loose. But I interlocked them and left them alone. Now they're fine.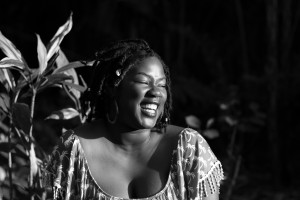 Would you relax for $ 1 million?
Shasha: Can I get away with perming just one piece of hair? No? Lol well yes, because it ain't nothing but a thang for me to cut off the perm the same day I get my money and start a new set of Locs. I could do a lot for my community with 1 million dollars. I believe in accepting myself for who I am without perms, without looking into what society finds beautiful. I don't hate perms, I just hate what they represent. I don't need one to fit in. I love my natural hair and want to be natural forever but if I'm told that I'll get $1 million, I'd say, give me the money first. Lol.
More information:

Webpage: www.locdbeauty.com/
Instagram: https://instagram.com/locdbeautylife/
Facebook: www.facebook.com/locdbeauty
Twitter: https://twitter.com/locdbeautylife
Pinterest: www.pinterest.com/locdbeautylife
Youtube Channel: Locdbeautylife
Thank you Shasha for sharing your Loc story and pictures with us.
Frolicious Beauties are everywhere!
We would like to share more Frolicious hair stories. Therefor we need you. Please feel free to send us max 2-4 pictures of your hairstyle and just answer the questions.
Be FROLICIOUS – Be You