Few weeks ago, I did an interview with Sadia Sisay of beingU, a skin tone lingerie brand based in London. Sadia kindly offered to send me my very own beingU skin tone lingerie set to try. I received 2 bras and 2 briefs of the collections "Kobicha" and "Yendi" in sandune tone (beingU28). In addition to this, she also send me a stick on bra which is part of their solution range. beingU offers small sizes as well as plus sizes in five gorgeous skin tone colors. Born in Sierra Leone and raised in the UK, Sisay's main goal of beingU is putting an end to black women feeling invisible. "We see you, we understand you and you are visible," she told ESSENCE in an interview.
beingU skin tone lingerie set
beingU skin tone lingerie is different does not only have a padded cup. They also have a 3 piece cut and sewn bra and a beautiful fashion bra with a signature embroidery.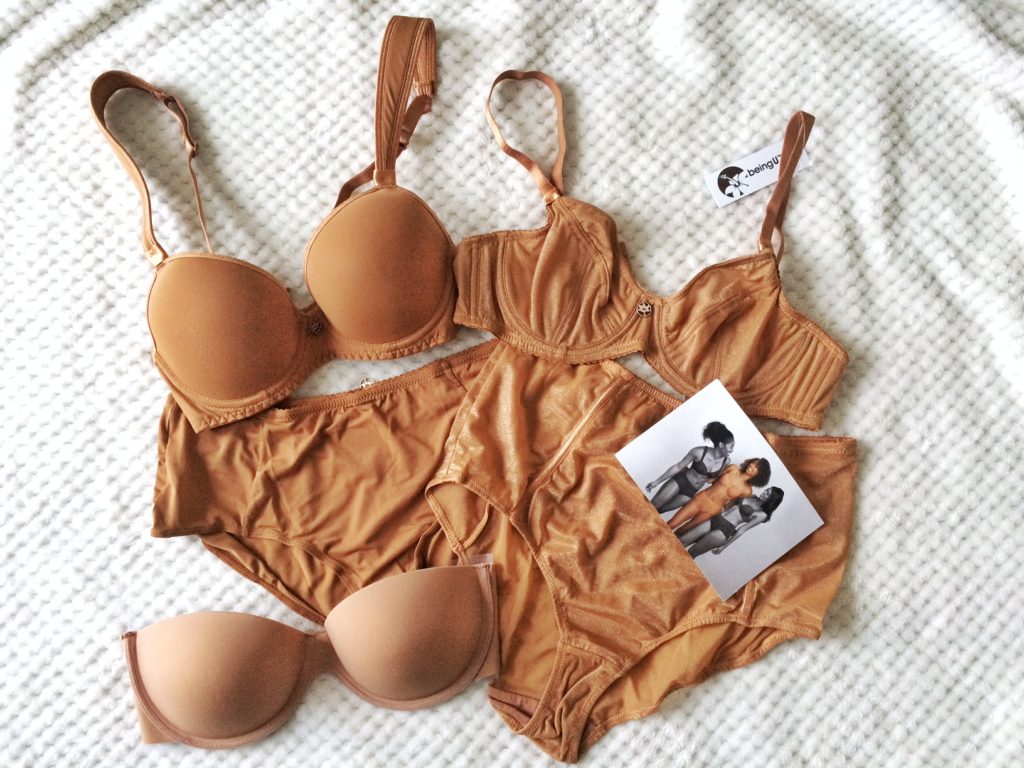 Furthermore, they have buttaCup briefs which cups the bottom and provides a very comfortable fit. In addition to this, they also have a backless solutions bra which you can stick on.
beingU skin tone lingerie bras are priced at £39.00 and £49.00. In addition to this, the ButtaCupBriefs are priced between £14.00 to £22.00. A great thing about beingU skin tone lingerie is that the bras fit pretty good. I can imagine how well the sandune cups blend with a skin tone which is lighter than mine. beingU bras work from size 28 to 44 back and up to an H cup. I love the stick on bra. It fits perfectly and really gives the illusion of being braless under an outfit. You can get one for £14.99.
beingU offers beautiful skin tone lingerie and the brand is definitely here to stick around in the world of bras and briefs.
///
Have you already tried one of the beingU skin tone lingerie items?
If you have any questions or feedback please don't be shy. Just comment below. Please share this post to support a black-owned skin tone lingerie company.
For more information about the beingU skin tone lingerie company, connect online: